Truth Will Out: "Liberated" Mauthausen Prisoners Were Indeed a Plague on Austria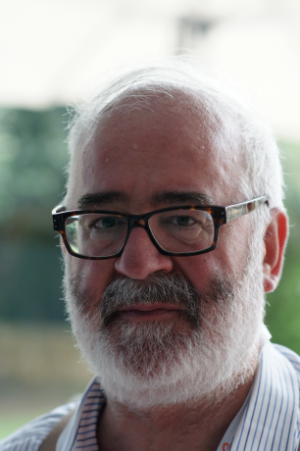 More and more people are getting fed up with one-sided Jewish lies about World War 2.
CONCENTRATION CAMP survivors voiced indignation on Wednesday at an Austrian prosecutor's statement that it was justifiable for a far-right magazine to call people who were liberated from the National Socialist camp at Mauthausen a criminal "plague." (ILLUSTRATION: Guy Dockendorf, head of the "International Mauthausen Committee")
An article in the July/August edition of the far-right Die Aula magazine said that description applied to a significant number of freed inmates, saying they committed a range of crimes nearby after National Socialist guards fled at the end of World War Two.
"The fact that a non-negligible portion of freed prisoners became a plague on people is deemed by the judiciary to have been proven and is only disputed today by concentration camp fetishists," Die Aula's article said.
Prosecutors in the southern city of Graz initiated criminal proceedings against the author on accusations of Holocaust denial and inciting hatred, but later dropped the case.
"It is plausible that the release of several thousand people from the Mauthausen concentration camp presented a burden for the affected areas of Austria," the prosecutors' office said in an explanation of its decision signed by one official and made public by a parliamentary procedure last month.
"It cannot be ruled out that, in the context of the liberation, criminal activities… were engaged in by those freed," it added. "Criminals were [undisputedly] among those imprisoned." …
Almost 200,000 people were sent to Mauthausen, condemned to forced labor for being Jewish, gay, members of resistance groups or of other groups opposed by the National Socialists. Half of Mauthausen's prisoners died there.
The International Mauthausen Committee, an umbrella group of national organizations of camp survivors known by its French abbreviation CIM, condemned the Graz prosecutors' statement for what it called "a lumping-together plucked out of thin air."
The tens of thousands of inmates at the camp outside the northern city of Linz were largely left to fend for themselves in the days between the flight of SS guards and the arrival of victorious Allied forces in May 1945, CIM said in a statement.
"It is not disputed that food necessary for survival was procured in a few cases against the will of the affected local population," the CIM statement said.
"But to describe the term 'plague' as appropriate as a result not only flies in the face of historical fact but also ridicules concentration camp victims who are still alive," it added. Another survivors' group issued a similar statement.
The head of the Austrian Justice Ministry's criminal law section, Christian Pilnacek, said the decision to drop the case was correct legally but the wording of the explanation by the Graz prosecutors' office was "incomprehensible."
The Graz prosecutors' office declined to comment.
* * *
Source: read the full article at Haaretz