Tennessee: Evangelicals Work to Give High-Paying Jobs to Non-White Invaders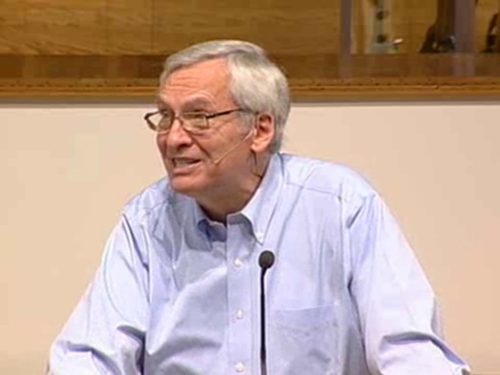 by Ann Corcoran
THIS story from The Tennessean is meant to give the impression that the program of "World Relief" (by the National Association of Evangelicals) is doing "wonderful humanitarian work" by helping immigrants and refugees with advanced degrees find good-paying jobs. (ILLUSTRATION: Leith Anderson, head of the National Association of Evangelicals, which is behind the $61 million "World Relief" operation)
But, if you are like me, you reacted to this story by immediately asking these questions:
What about Americans who have advanced degrees and no work? What about all of our children, recent college graduates (with big student loan debt), who can't find jobs? Shouldn't they come first?
Not according to World Relief's REACH program or The Tennessean.
As is too often the case, one must read through refugee sob stories and eventually the reader learns that there are 10,000 immigrants in Tennessee who "need high level jobs" — ahhhhhh! 10,000! I wonder how many Americans with advanced degrees are competing with them for limited job opportunities? Of course The Tennessean would never give us that number.
And, the American job seekers don't have the services your tax dollars provide the immigrants through REACH. Here is what World Relief (a so-called Christian charity) does for the immigrants according to The Tennessean.
REACH, in Nashville, connects immigrants to mentors, who seek to introduce them to local individuals in their field, and coaches them through licensing processes. The organization also offers training on resumes and interviews. Between licenses and networking, it typically takes between nine and 12 months for an individual to move from a survival job to a professional one.
REACH, launched in 2011, has been able to help as many as 100 people a year. Among them are Coptic Christians fleeing Egypt, Kurds from Iraq and those coming from Congo after fleeing ethnic persecution in Rwanda.
Watch an unidentified REACH employee explain how they helped 'Ahmed' get a $93,000 a year job:
Here is what a reader said this morning about this story:
I have a very close friend, also an Ivy League masters graduate, who is struggling to find a job in the middle Tennessee job market. In fact, I have several friends, middle-aged, well educated, intelligent, hard-working contributors to their communities who live in middle Tennessee, and who are either unemployed or underemployed.
Nor do my friends have federal contractor agencies helping them find jobs.
And my friends aren't wired-in either. They too are struggling.
At least the refugees and their federal contractors can blame the receiving community for not being more "welcoming" and ensuring that new arrivals get the jobs they thought would be waiting for them when they arrived.
According to this article, there are 10,000 refugees in Tennessee who can't find the jobs they want. Predictably, federal refugee resettlement contractor World Relief and the refugees themselves blame the receiving community as "unwelcoming" because circumstances haven't unfolded as they had planned.
But, this, of course, doesn't stop World Relief from keeping their own cash flow going by bringing ever more refugees to the area.
And the Nashville Chamber of Commerce is telling us that businesses here value "diversity" over workers that are raised, educated, and have roots in our Tennessee communities.
Speaking of World Relief's financial position, World Relief Nashville directs people to its national headquarters where we can examine recent financial documents and their Form 990s.
Here we learn that in 2014, World Relief (National Association of Evangelicals) is a $61 million a year operation and that $41 million comes directly from US taxpayers.
* * *
Source: Refugee Resettlement Watch