Black Male Charged in Burning Death of Mississippi Teen Jessica Chambers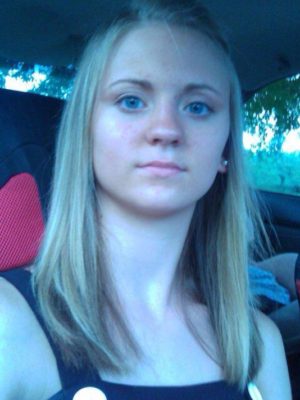 Lighter fluid was poured down her throat before she was set on fire. As predicted here at National Vanguard, the accused killer is part of the Black "scene" infecting rural Mississippi.
A MISSISSIPPI MAN already suspected in a murder has been charged in the December 2014 burning death of a 19-year-old woman.
District Attorney John Champion announced Wednesday that Quinton Verdell Tellis, 27, has been charged with capital murder in the death of 19-year-old Jessica Chambers (pictured). She was found along a road, badly burned, on Dec. 6, 2014. Her vehicle was on fire. She suffered burns over 98 percent of her body and died hours later at a hospital in Memphis, Tennessee.
"This has been the most unusual case that I've ever dealt with," Champion said. "Obviously, the nature of how she died was very brutal, very horrendous."
Champion told reporters that Tellis and Chambers knew each other and were friends, but he would not describe a motive. Champion did say he believed it was a "personal crime" and not related to drug or gang activity. The prosecutor also said he would not reveal to reporters what Chambers had told firefighters who had arrived at the scene.
The horrific circumstances surrounding the young woman's death garnered national attention and cast light on concerns about violent crime in rural towns like Courtland, where Chambers and Tellis lived.
Investigators were initially stymied because they were receiving no information from their "street sources," leading authorities to theorize that the killing was done by one person who told no one about what happened, Champion said.
After she died, relatives described Chambers as an athletic and outgoing person who, at various times, had expressed interest in becoming a nurse, a dentist and a writer. She was friendly and trusting of others, relatives and friends said. She had been a cheerleader and softball player at South Panola High School.
Ben Chambers, the victim's father, said Wednesday that he never gave up hope that someone would be charged.
"She'll be at peace now," he said. "Whatever the law allows … that's what I hope happens to" Tellis, he said.
About 20,000 telephone numbers were analyzed, more than 150 people were questioned, and investigators traveled to Iowa and Chattanooga, Tennessee, as part of the probe, officials said.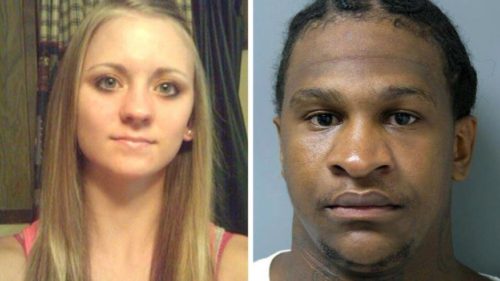 Tellis has three prior convictions in Panola County — two for burglary and one for fleeing from police. He was released from prison in October 2014, two months before Chambers' killing.
Tellis was questioned after Chambers' death but was not named as a suspect at that time, Champion said. Tellis moved to Louisiana in the summer of 2015, and Mississippi investigators traveled there to interview him again, the district attorney said.
Tellis was arrested in Louisiana on Aug. 20 on three counts of unauthorized use of a debit card.
Tellis is currently being held in the Ouachita Parish Jail in Monroe, La. on charges connected to the August 2015 death of a University of Louisiana Monroe exchange student, The Clarion-Ledger reported.
The Clarion-Ledger reported that he has admitted to using a debit card belonging to ULM student Meing-Chen Hsiao, 34, of Taiwan. Hsiao was found stabbed to death in her apartment on Aug. 8 of last year, more than a week after she was reported missing.
Tellis has not been formally charged in connection with Hsiao's murder.
Tellis also had simple assault and domestic violence charges against him dismissed in May 2011 after the complainants failed to show up to court.
M. Randall Donald, a lawyer for Tellis in Louisiana, did not immediately return a call Wednesday to the Associated Press.
Tellis will be transferred to Mississippi after the case against him in Louisiana is completed, Champion said. It is not clear how long that process will take.
"This is nothing but hurdle No. 1," Champion said. "We're nowhere near the end."
* * *
Source: FOX News