Jewish "Vulture Creditor" Uses US Courts to Squeeze Argentina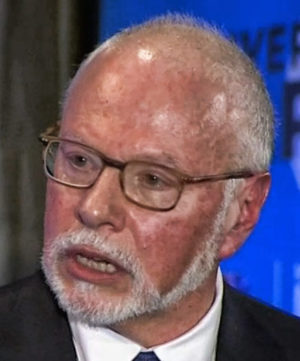 by Alan Kidd
A BILLIONAIRE Zionist Jew named Paul Singer (pictured) is dragging Argentina into a Manhattan (read: Jewish-dominated) courtroom — for the second time — in an attempt to force the largely White South American country to pay his hedge fund $1.7 billion. Singer's fund used to be Elliot Management Corporation (see below) but that entity got a lot of (justifiable) heat in even the Jewish-controlled media — so I see he's operating now as NML Capital. What's going on?
Argentina got itself in some financial trouble with various "international creditors" many years ago. A debt settlement was reached with, I think, over 90 per cent. of the creditors willing to take a "haircut" on the deal. Singer, and his Elliot Management, did not go along with it. He wasn't even the original creditor. He bought out someone else — giving them cents on the dollar.
The way this works is you buy someone's distressed or hard-to-collect debt for, very often, ten cents on the dollar. You go harass the debtor and attempt to get him to pay you something. You pose as a "hero" because you tell the debtor you'll settle for 25 or 30 cents on the dollar. People will often be delighted to hear this so they'll work out a payment scheme with you to do just that. In effect, you'll triple your money — not a bad return on your money and your time. The original creditor is the one who took the hickey here — but nothing more goes to him. And, very often, those original debts can be a bit dubious to begin with and sometimes the original debtor can turn out to be a really irresponsible person or entity also. There are rarely any heroes on either side in this game. [And most of these "debts" are for money that was created out of nothing by the banking system — so in reality, and by any moral standard, none of these nations owe the "creditors" one millionth of a wooden shekel. — Ed.]
Back to Mr. Singer. Tripling his money is not good enough for him. He wants 100 cents on the dollar. So he somehow managed to get the case of this Argentine debt to be heard in a federal court in Manhattan! Really? Yes, he did. And of course, he got his judgement against the debtor, Argentina. He really shouldn't be able to do anything with it — but that's not the way things operate in the Jewish world of finance and geopolitical strategy. There was a regime change in Argentina, you see, with a new Jew-friendly puppet in the position of power and hence, the Yahoo story you'll read below.
(Singer, by the way, is a big supporter of Marco Rubio for president — no doubt because Marco would be the biggest and best whore for Israel that Jewish money could possibly buy. Jews don't trust Trump because he has his own money and can therefore ignore the shenanigans of Jews such as Singer and Vegas-based Sheldon Adelson and his Israeli wife Miriam. Mrs. Adelson actually prefers Ted Cruz. That could be an interesting dinner conversation: two rich Jews, husband and wife, arguing over which right-wing pro-Israel nutjob Cuban-American you want as president. To Trump, Singer's and Adelson's money is almost irrelevant. Jews don't like being irrelevant.)
New Argentine Government Resumes Talks with 'Vulture' Creditors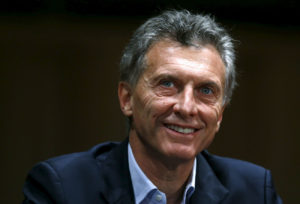 THE NEW Argentine government reopened talks with bondholders in New York that for years have blocked the struggling country's access to global capital markets.
Officials said they plan to submit a proposal later this month, which they hope will finally provide a resolution to the long-running financial crisis.
Talks between bondholders and representatives of the new government of President Mauricio Macri, who has pledged to reform and revitalize the Argentine economy, opened in Manhattan under the guidance of the court-appointed mediator Daniel Pollack.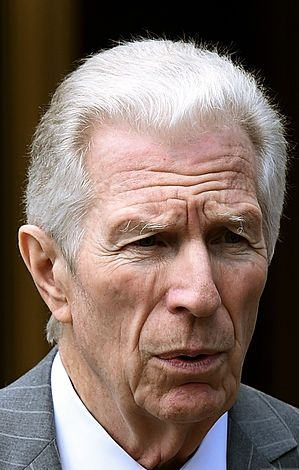 "We'll be presenting Argentina's proposal during the week of Monday, January 25 to Pollack and to the holdout firms," Luis Caputo, an official representing Buenos Aires said at the close of five hours of negotiations on the first day of talks.
The previous administration of Cristina Kirchner had refused to compromise with the creditors, mainly hedge funds it branded "vultures," after a US court ordered the country to pay the full value of bonds that Buenos Aires defaulted on some 15 years ago.
The leaders of the so-called "holdout" group, the hedge funds NML Capital and Aurelius Capital Management, bought up Argentine debt cheaply around the time of the default and over the next decade refused to join 93 percent of bondholders in restructuring the debt.
Speaking in Buenos Aires on Wednesday, Argentine Economy Minister Alfonso Prat-Gay said the South American country would negotiate "with toughness" but was committed to finding an agreement.
On Tuesday, Macri said he hoped for a "reasonable agreement" with the creditors, who have demanded 100 percent payment of their bonds even though most of the creditors in the country's $100 billion default in 2001 accepted sharp losses in a negotiated debt restructuring.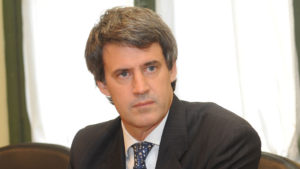 "We will tell the mediator that there has been a change, another vision for our debts and how to stop being a defaulter and to resolve the pending issues," Macri said.
To the great dismay of Argentina and its restructured bondholders, NML and Aurelius won a New York court judgment in 2012 that ordered Argentina to repay the full value of their bonds.
The decision roiled the sovereign bond world.
The court said, moreover, that Buenos Aires could not make payments on the restructured bonds without first paying off in full the two hedge funds. And it forbade banks from handling any other bond payments before the hedge funds were paid.
Kirchner's government refused, and talks on an ostensible compromise went nowhere.
The two hedge funds hold about $1.3 billion worth of bonds, whose "accrued value" is now about $1.7 billion.
Last October, the New York court further ruled that 49 other holdouts were covered by the 2012 ruling and also had to be paid first, adding another $6.1 billion to the sum Argentina is ordered to pay. Pollack has said the total amount owed to holdouts is around $10 billion.
The Argentine economy minister said the US court ruling gave the creditors lavish interest payments — up to 95 cents out of every dollar Buenos Aires has been ordered to pay, in the case of certain bonds.
"That is what we want to discuss quickly and resolve the problem," he said.
But he blamed the Kirchner administration for the heavy price tag.
"This is the cost of washing our hands of the problem for more than 10 years," he said.
With foreign reserves believed to be at less than $30 billion, Kirchner's government said it could not afford to pay, and Macri's government will face the same challenge.
The conservative new president has launched into a program of difficult structural reforms for the economy that includes a more than 30 percent devaluation of the peso.
He has indicated he wants to resolve the problem with the bond holdouts quickly, as it impedes the country's "access to global capital markets."
Within days of assuming office on December 10, Macri sent representatives to let Pollack know the country was ready to negotiate in earnest.
* * *
APPENDIX
Singer's Contributions to Super PACs, Hybrid PACs, and Historical Soft Money Party Accounts:
(Contributor Name, City, State, ZIP Code, Employer, Committee Name, Transaction Date, Amount, Image Number)
SINGER, PAUL NEW YORK NY 10019 ELLIOT MANAGEMENT B-PAC 10/29/2014 100000.00 15951363207
SINGER, PAUL NEW YORK NY 10019 ELLIOTT MANAGEMENT AMERICAN FUTURE FUND POLITICAL ACTION 10/30/2014 100000.00 15951441253
SINGER, PAUL NEW YORK NY 10019 ELLIOTT MANAGEMENT CORP. AMERICAN UNITY PAC INC 06/27/2012 1000000.00 12971688599
SINGER, PAUL NEW YORK NY 10019 ELLIOTT MANAGEMENT CORP. AMERICAN UNITY PAC INC 07/31/2012 23931.50 12972058456
SINGER, PAUL NEW YORK NY 10019 ELLIOTT MANAGEMENT CORP. AMERICAN UNITY PAC INC 08/07/2012 95837.49 12953031942
SINGER, PAUL NEW YORK NY 10019 ELLIOTT MANAGEMENT CORP. AMERICAN UNITY PAC INC 09/28/2012 38442.50 12940328261
SINGER, PAUL NEW YORK NY 10019 ELLIOTT MANAGEMENT CORP. AMERICAN UNITY PAC INC 10/19/2012 500000.00 12940886193
SINGER, PAUL NEW YORK NY 10019 ELLIOTT MANAGEMENT CORP. AMERICAN UNITY PAC INC 11/06/2012 22007.68 12940886194
SINGER, PAUL NEW YORK NY 10019 ELLIOTT MANAGEMENT CORP. AMERICAN UNITY PAC INC 12/14/2012 35099.26 13960584773
SINGER, PAUL NEW YORK NY 10019 ELLIOTT MANAGEMENT CORP. AMERICAN UNITY PAC INC 01/15/2013 23151.00 13941257150
SINGER, PAUL NEW YORK NY 10019 ELLIOTT MANAGEMENT CORP. AMERICAN UNITY PAC INC 02/19/2013 27797.33 13941257150
SINGER, PAUL NEW YORK NY 10019 ELLIOTT MANAGEMENT CORP. AMERICAN UNITY PAC INC 04/05/2013 1930.40 13941257150
SINGER, PAUL NEW YORK NY 10019 ELLIOTT MANAGEMENT CORP. AMERICAN UNITY PAC INC 04/19/2013 2444.00 13941257151
SINGER, PAUL NEW YORK NY 10019 ELLIOTT MANAGEMENT CORP. AMERICAN UNITY PAC INC 05/10/2013 50000.00 13941257151
SINGER, PAUL NEW YORK NY 10019 ELLIOTT MANAGEMENT CORP. AMERICAN UNITY PAC INC 05/17/2013 2853.94 13941257151
SINGER, PAUL NEW YORK NY 10019 ELLIOTT MANAGEMENT CORP. AMERICAN UNITY PAC INC 05/29/2013 2555.00 13941257152
SINGER, PAUL NEW YORK NY 10019 ELLIOTT MANAGEMENT CORP. AMERICAN UNITY PAC INC 06/25/2013 21004.34 13941257152
SINGER, PAUL NEW YORK NY 10019 ELLIOTT MANAGEMENT CORP. AMERICAN UNITY PAC INC 08/05/2013 15986.14 14940200084
SINGER, PAUL NEW YORK NY 10019 ELLIOTT MANAGEMENT CORP. AMERICAN UNITY PAC INC 09/04/2013 2808.30 14940200084
SINGER, PAUL NEW YORK NY 10019 ELLIOTT MANAGEMENT CORP. AMERICAN UNITY PAC INC 10/07/2013 554.00 14940200085
SINGER, PAUL NEW YORK NY 10019 ELLIOTT MANAGEMENT CORP. AMERICAN UNITY PAC INC 10/29/2013 1991.50 14940200085
SINGER, PAUL NEW YORK NY 10019 ELLIOTT MANAGEMENT CORP. AMERICAN UNITY PAC INC 01/16/2014 1750000.00 14960685460
SINGER, PAUL NEW YORK NY 10019 ELLIOTT MANAGEMENT CORP. AMERICAN UNITY PAC INC 02/13/2014 1160.04 14960685461
SINGER, PAUL NEW YORK NY 10019 ELLIOTT MANAGEMENT CORP. AMERICAN UNITY PAC INC 03/24/2014 477.00 14960685461
SINGER, PAUL NEW YORK NY 10019 ELLIOTT MANAGEMENT CORP. AMERICAN UNITY PAC INC 03/28/2014 1025.00 14960685461
SINGER, PAUL NEW YORK NY 10019 ELLIOTT MANAGEMENT CORP. AMERICAN UNITY PAC INC 05/16/2014 6514.04 14961254497
SINGER, PAUL NEW YORK NY 10019 ELLIOTT MANAGEMENT CORP. AMERICAN UNITY PAC INC 06/13/2014 8355.50 14970731026
SINGER, PAUL NEW YORK NY 10019 ELLIOTT MANAGEMENT CORP. AMERICAN UNITY PAC INC 07/09/2014 9380.50 14970731046
SINGER, PAUL NEW YORK NY 10019 ELLIOTT MANAGEMENT CORP. AMERICAN UNITY PAC INC 08/04/2014 14177.75 14970731046
SINGER, PAUL NEW YORK NY 10019 ELLIOTT MANAGEMENT CORP. AMERICAN UNITY PAC INC 09/08/2014 14373.45 14978213898
SINGER, PAUL NEW YORK NY 10019 ELLIOTT MANAGEMENT CORP. AMERICAN UNITY PAC INC 09/26/2014 1000000.00 14978213899
SINGER, PAUL NEW YORK NY 10019 ELLIOTT MANAGEMENT CORP. AMERICAN UNITY PAC INC 10/08/2014 11449.50 14952894803
SINGER, PAUL NEW YORK NY 10019 ELLIOTT MANAGEMENT CORP. AMERICAN UNITY PAC INC 11/13/2014 5505.20 14952896053
SINGER, PAUL NEW YORK NY 10019 ELLIOTT MANAGEMENT CORP. AMERICAN UNITY PAC INC 12/17/2014 21836.50 15970166251
SINGER, PAUL NEW YORK NY 10019 ELLIOTT MANAGEMENT CORP. AMERICAN UNITY PAC INC 01/13/2015 1160.50 201507309000464181
SINGER, PAUL NEW YORK NY 10019 ELLIOTT MANAGEMENT CORP. AMERICAN UNITY PAC INC 01/27/2015 1000000.00 201507309000464181
SINGER, PAUL NEW YORK NY 10019 ELLIOTT MANAGEMENT CORP. AMERICAN UNITY PAC INC 02/10/2015 1655.00 201507309000464181
SINGER, PAUL NEW YORK NY 10019 ELLIOTT MANAGEMENT CORP. AMERICAN UNITY PAC INC 03/23/2015 1508.00 201507309000464182
SINGER, PAUL NEW YORK NY 10019 ELLIOTT MANAGEMENT CORP. AMERICAN UNITY PAC INC 05/19/2015 1190.00 201507309000464182
SINGER, PAUL NEW YORK NY 10019 ELLIOTT MANAGEMENT CORP. ESAFUND 03/18/2014 350000.00 14960801602
SINGER, PAUL NEW YORK NY 10019 ELLIOTT MANAGEMENT CORP. ESAFUND 04/10/2014 300000.00 14961180141
SINGER, PAUL NEW YORK NY 10019 ELLIOTT MANAGEMENT CORP. ESAFUND 07/09/2014 750000.00 14950069913
SINGER, PAUL NEW YORK NY 10019 ELLIOTT MANAGEMENT CORP. ESAFUND 09/29/2014 1000000.00 14951850961
SINGER, PAUL NEW YORK NY 10019 ELLIOTT MANAGEMENT CORP. ESAFUND 10/21/2014 500000.00 14952889415
SINGER, PAUL NEW YORK NY 10019 ELLIOTT MANAGEMENT CORP. ESAFUND 10/27/2014 250000.00 14952889415
SINGER, PAUL NEW YORK NY 10019 ELLIOTT MANAGEMENT CORP. ESAFUND 11/25/2014 50000.00 15970164007
SINGER, PAUL NEW YORK NY 10019 ELLIOTT MANAGEMENT CORP. ESAFUND 04/16/2015 500000.00 201507319000513512
SINGER, PAUL NEW YORK NY 10019 ELLIOTT MANAGEMENT CORP./PRINCIPL RESTORE OUR FUTURE, INC. 10/17/2011 1000000.00 13961078399
SINGER, PAUL NEW YORK NY 10019 ELLIOTT MANAGEMENT GROUP PRIORITIES FOR IOWA POLITICAL FUND 09/29/2014 250000.00 14978412924
SINGER, PAUL NEW YORK NY 10019 SELF EMPLOYED ARKANSAS HORIZON 10/20/2014 250000.00 14952877899
SINGER, PAUL NEW YORK NY 10019 ELLIOTT MANAGEMENT CORP. CONGRESSIONAL LEADERSHIP FUND 09/26/2014 500000.00 14978402168
SINGER, PAUL NEW YORK NY 10019 ELLIOTT MANAGEMENT GROUP AMERICAN CROSSROADS 03/17/2014 250000.00 14960872782
SINGER, PAUL NEW YORK NY 10019 ELLIOTT MANAGEMENT GROUP AMERICAN CROSSROADS 05/23/2014 1000000.00 14961308222
SINGER, PAUL NEW YORK NY 10019 ELLIOTT MANAGEMENT GROUP AMERICAN CROSSROADS 07/09/2014 100000.00 14970726404
SINGER, PAUL NEW YORK NY 10019 ELLIOTT MANAGEMENT GROUP AMERICAN CROSSROADS 09/26/2014 1250000.00 14978452521
SINGER, PAUL NEW YORK NY 10024 ELLIOTT ASSOCIATES LP CLUB FOR GROWTH ACTION 07/27/2012 100000.00 12972058038
SINGER, PAUL NEW YORK NY 10024 ELLIOTT MANAGEMENT NEW YORK 2014 05/14/2014 100000.00 14961294225
SINGER, PAUL NEW YORK NY 10024 ELLIOTT MANAGEMENT NEW YORK 2014 09/25/2014 250000.00 14951709723
SINGER, PAUL NEW YORK NY 10024 ELLIOTT MANAGEMENT USA SUPER PAC 05/06/2014 100000.00 14941762130
SINGER, PAUL NEW YORK NY 10024 ELLIOTT MANAGEMENT CORP. ARIZONA GRASSROOTS ACTION PAC 04/22/2015 100000.00 201507309000468666
SINGER, PAUL NEW YORK NY 10024 ELLIOTT MANAGEMENT CORPORATION JOHN BOLTON SUPER PAC 05/09/2014 25000.00 14941801352
SINGER, PAUL PURCHASE NY 10577 NONE TEA PARTY PATRIOTS CITIZENS FUND 10/06/2014 500.00 14952446713
SINGER, PAUL E. NEW YORK NY 10019 ELLIOTT MANAGEMENT CORP. FUTURE45 04/20/2015 250000.00 201507149000104582
SINGER, PAUL ELLIOT NEW YORK NY 10019 ELLIOTT MANAGEMENT GROUP SENATE LEADERSHIP FUND 05/20/2015 1000000.00 201507319000544106
SINGER, PAUL ELLIOTT MR. NEW YORK NY 10019 SELF AMERICARISINGPAC.ORG 04/20/2015 250000.00 201510019002789861
SINGER, PAUL MR. NEW YORK NY 10019 ELLIOTT MANAGEMENT CORP. CAMPAIGN FOR JOBS AND OPPORTUNITY 06/19/2014 50000.00 14961616451
SINGER, PAUL MR. NEW YORK NY 10019 ELLIOTT MANAGEMENT CORPORATION UNLOCKING POTENTIAL PAC 09/29/2014 100000.00 14978252803
Total Soft Money: $16,543,662.36
* * *
Source: Alan Kidd and Yahoo.com