Hungarian Man Faces Jail for "Holocaust Denial" on Facebook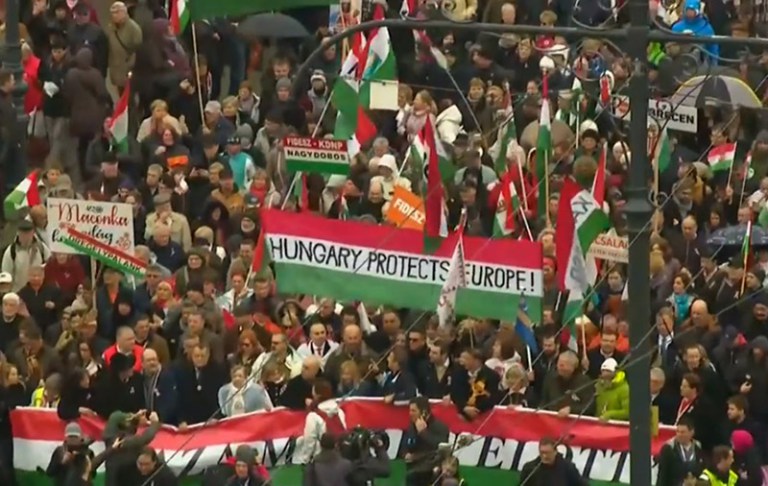 38-year-old charged with "public denial of genocide" and could face 400 days in jail or hefty fine
AN HUNGARIAN man is facing a possible jail term over "Holocaust denial" comments on Facebook, a sentence handed down under a 2010 law banning "public denial of genocides."
The man, identified in a court ruling as Norbert Juhos, 38, made the comments on Facebook last August in response to an article published on the social media site by a Jewish group called TEV (Action and Protection Foundation).
Mr. Juhos uttered only three sentences in the post, but because he allegedly "used anti-Semitic insults" and "a term which questioned the veracity of the Holocaust" (Hoaxocaust?) he is facing severe punishment and is now classified as a criminal for life.
According to the court ruling seen by AFP on Wednesday, the defendant was ordered to pay a fine of around 800,000 forints ($2,700/2,500 euros) or spend 400 days in jail.
Details of his sentence, handed down on November 27, only emerged after it was published by TEV, which had sent a written request to the court in Esztergom, north of Budapest.
TEV's Tibor Pasztor told AFP Wednesday that the punishment was the toughest yet under the 2010 law that renders denial of "genocides committed by national socialist or communist systems" punishable with prison terms of up to three years.
Since 2010, the courts have opted to send offenders to visit Holocaust-related museums or read books on the subject rather than hand out jail terms or heavy fines.
This latest case was opened after TEV filed a criminal complaint. So far, the group has reported around 50 people for alleged Holocaust denial, with five cases reaching a verdict.
"Freedom of speech cannot be unlimited if it infringes another person's rights, including those who are affected by the Holocaust," Pasztor told AFP. …
* * *