California Holocaust Denial Speech Restrictions Initiative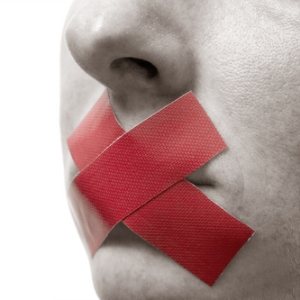 Notice the strawman addition of the Armenians and Ukrainians to disguise the main agenda here.
THE Holocaust Denial Speech Restrictions Initiative (#15-0073) is an initiated state statute proposed for the California ballot on November 8, 2016.
The measure would prohibit any speech that claims Jewish, Armenian or Ukrainian Holocausts did not exist in any state-funded school, museum or educational institution. It would also prohibit Holocaust denial organizations from distributing information or conducting activities at these state-funded locations.
The official ballot title is:
"Speech. Holocaust Denial Restrictions. Initiative Statute."
Ballot summary:
The official ballot summary is:
| | | |
| --- | --- | --- |
| | Restricts speech that lobbies against the recognition of the Jewish, Armenian, or Ukrainian Holocausts at any school, educational institution, or museum that receives state funds. Prevents Holocaust denial organizations, as defined, from disseminating information and conducting activities on the premises of these institutions, or involving the employees, clients, or students of these institutions. Permits injunctive relief and damages against the Holocaust denial organizations that commit violations. | |
Full text
The full text of the measure can be found here.
Fiscal impact
(Note: The fiscal impact statement for a California ballot initiative authorized for circulation is jointly prepared by the state's Legislative Analyst and its Director of Finance.) The statement reads:
| | | |
| --- | --- | --- |
| | Given its restraint on free speech, a court may find this measure unconstitutional. If so, it would have no fiscal effect. If the measure could be implemented legally, the annual cost to state-funded educational institutions is unlikely to be significant statewide, but the cost for a particular local government in a particular year might be significant if it is sued and found to have violated the provisions of the measure. | |
Path to the ballot
Gregory Foulkes submitted a letter requesting a title and summary on October 1, 2015.
A title and summary were issued by the Attorney General of California's office on December 7, 2015.
365,880 valid signatures are required for qualification purposes.
Supporters have until June 6, 2016, to collect the required signatures.
* * *
Source: Ballotpedia