Stand and Fight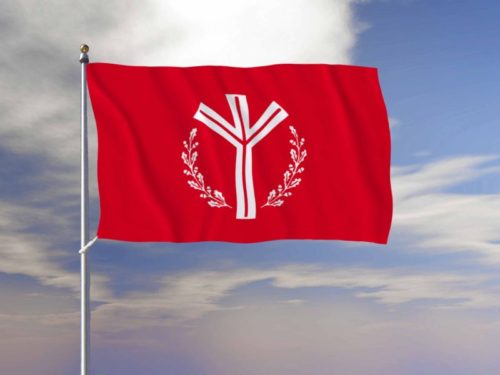 THE HOLIDAYS are a somber reminder that there exist wide divisions among our people. Some celebrate Christmas, others Yuletide, and others nothing at all. This is appropriate. Ideological, religious, and lingering petty nationalisms serve to fragment our people even the ones who ostensibly seek to unite it.
A United front, a white vanguard is needed to unite the disparate elements. To embrace our uniqueness while putting aside petty drama is a hard fight but it must be done. Our enemy exploits ancient hatreds and faultlines in our movement with great deft and skill. The challenge lies in defeating this.
I have put aside my Individualism in order to fight the greater battle that needs to be won. For what is Individualism when the enemy is united? What is egoism when everything that the West stands for is being destroyed (if it isn't already)? I have chosen to throw my lot in with my people. It will be a hard engagement but we are living in difficult times.
All of the children of the Occidental race need to realize that the sun is setting for us. We are dangerously close to the all-encompassing night. As children of the arctic sun, we cannot allow the darkness to fall. We have to make a stand. This means uniting for one last battle.
I have thrown in my lot with my people. Everything else can be sorted through after this last campaign. For now, however, we have to stop bickering and draw a line. Are you with your people or would you betray them to our enemies? Are you a man/woman of war, a supporter, or a friend? The last few grains in the hourglass are about to fall. It is time to make a decision.
I have made mine.
Join us and help ensure a future for all people of European descent.
* * *
Source: Stand and Fight