Israel to Coordinate With Google, YouTube, to Censor Palestinian Videos of Conflict
Despite Google's recent public denial, Israeli officials insist censorship framework was discussed
EDITOR'S NOTE: Note well that this isn't really about violence against Jews, as media reports claim. The Jews consider almost any criticism of them, their power, their wealth, their institutions, their criminal activities, and their genocidal agenda to be "incitement to violence" and therefore to be censored.
THE ISRAELI DEPUTY Foreign Minister, Member of Knesset Tzipi Hotovely, held meetings this week with representatives of YouTube and Google, to find ways of cooperating to censor Palestinian videos from occupied Palestine, videos she dubbed as "inciting violence and terrorism", as stated by IMEMC.
Israeli newspaper Maariv said Hotovely will be working with Google and YouTube officials in a joint mechanism that will be in charge of "monitoring and preventing" any publication of materials deemed by Tel Aviv to be "inflammatory."
Tzipi said that she received a comprehensive review mechanism for companies to monitor the films that allegedly incite violence, claiming that the supposed 'incitement videos' drive young children to go out and stab: "The daily attacks in Israel are the result of youths and children incited by the education system and the social networks, this is a daily war of incitement", according to the International Middle East Media Center (IMEMC).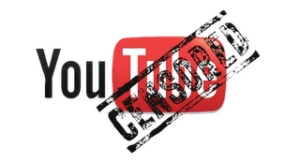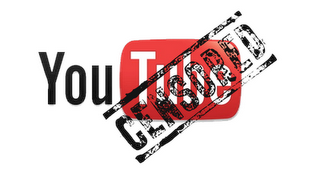 Also, as stated by IMEMC, she said that Google agreed to strengthen the bilateral relations with Israel's Foreign Ministry, and build a mechanism of "collaborative work" that would make both parties partners in monitoring the published materials and censoring them.
The Israeli move comes amidst escalating tension in occupied Palestine, and a large number of videos, including those showing Israeli soldiers and officers killing Palestinians execution-style after injuring them, and many videos that in general highlight the suffering of the Palestinian people, living under the illegal Israeli occupation of Palestine.
The Israeli coordination with Google and YouTube has very serious implications, and many journalists have spoken out in opposition, saying it is a direct assault on the Freedom of the Press, as reported by IMEMC.
All foreign journalists who report in the Occupied Territories are required to register with the Israeli military, and any footage that they film is required to go through the Israeli Military Censor's office before it can be released.
With the recent advances in technology, many Palestinians and other civilians have been able to post videos uncensored online.
According to IMEMC, The Israeli government has frequently voiced its discontent with this development, and have worked to find ways to continue to censor videos coming out of the Occupied Palestinian Territories.
* * *
Source: Palestine News Network