Hungary 'Anti-Semitic' Statue Plan Sparks Protests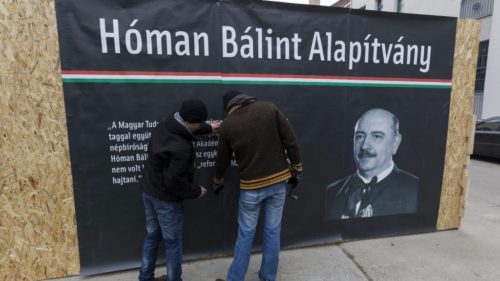 SEVERAL HUNDRED people including a US envoy joined a protest Sunday organized by Jewish groups in Hungary against a planned statue of a World War II-era politician who had held anti-Semitic views.
Around 300 protesters gathered near the building site of the monument, a life-size bronze statue of Balint Homan, in the city of Szekesfehervar.
Homan was an academic, prominent historian and civic leader widely seen as an architect of anti-Jewish laws in the 1930s. He also called for the deportation of Jews from Hungary in 1944, while part of a fascist Hungarian government installed by National Socialist Germany.
"An openly anti-Semitic, fascist politician should never get a statue anywhere in this country," Andras Heisler, head of Hungary's largest Jewish group, the Federation of Jewish Hungarian Communities (Mazsihisz), told the crowd at the protest.
Also present were Israeli and Canadian diplomats and Washington's special envoy on anti-Semitism Ira Forman.
"There is no excuse for this statue, that's something we won't let up on," Forman told AFP.
The private group behind the statue, the Balint Homan Foundation, some of whose members are linked to the far-right Jobbik party, has received both state and municipal funding for the statue in Szekesfehervar, about 60 kilometres (37 miles) southwest of Budapest.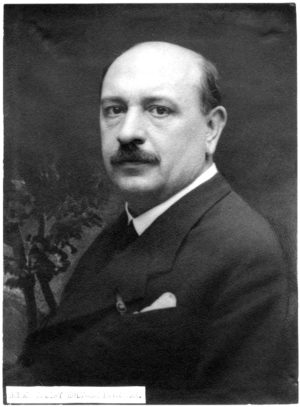 It is scheduled to be unveiled December 29 — the 130th anniversary of Homan's birth.
Protest letters against the statute have also been sent to Hungarian Prime Minister Viktor Orban by the World Jewish Congress and a US Congress taskforce on anti-Semitism.
After the war Homan was handed a life sentence for his role in approving Hungary joining National Socialist Germany's invasion of the Soviet Union and died in prison in 1951.
However, a Budapest court in March found there had been a lack of evidence for his conviction, after which Szekesfehervar City Hall approved the statue plan.
On Friday, the city's mayor, a member of Orban's right-wing Fidesz party, urged the foundation to "rethink" the plan, and said if it erects the statue it should pay back the public funding it received.
Orban's government has sometimes been accused of cosying up to Jobbik and glossing over Hungary's role in the deportation of Jews, despite saying it has "zero tolerance" for anti-Semitism.
Three government ministers have criticized the monument plan, but stopped short of calling for it to be scrapped.
* * *
Source: The Times of Israel