French PM Warns Country Could 'Face Civil War' Should Marine Le Pen's National Front Triumph at the Polls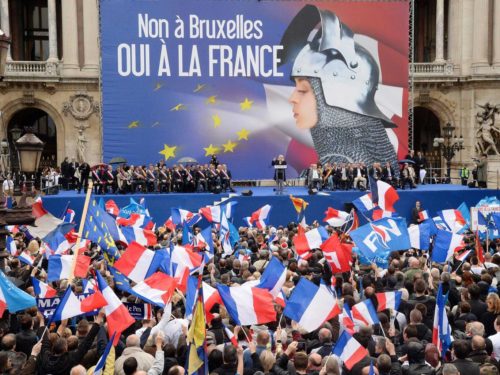 THE FRENCH PRIME MINISTER has warned his country could face "civil war" should a far-right party triumph at the regional polls this weekend. (ILLUSTRATION: Is Marine Le Pen's attempt to make the National Front a more mainstream party working?)
Socialist leader Manuel Valls, speaking on France Inter radio station, claimed a victory for the National Front (FN) – which has seen record gains in the first round of local voting – would only heighten divisions in a country still reeling from the Paris attacks in November.
"We have reached a historic moment where the bottom line for our country is a choice between two options," said Mr Valls.
"One is the extreme right, which basically stands for division, a division that can lead to civil war."
The FN, led by controversial figure Marine Le Pen, is in pole position to seize six districts with 28 per cent of the vote nationally. The unprecedented result has left the political establishment reeling.
"There is another vision, which is that of the Republic and its values," Mr Valls continued, urging French citizens to vote for "unity".
In a highly unusual move, the socialist party has urged its candidates in the north, east and south-east – where the FN received the largest share of the vote – to step aside and boost the chances of a centre-right victory, or indeed of any party but FN.
Ms Le Pen – who won more than 40 per cent of the vote in the Nord-Pas-de-Calais-Picardie regional elections last weekend – hit back at Mr Valls assertion as a "delirious outburst".
"Let me remind the prime minister that the war being waged against France today is being waged by Islamist fundamentalists bottle-fed by a laxist, sectarian Socialist Party," she said.
* * *
Source: Independent