Australia: Yet Another White Student Union Formed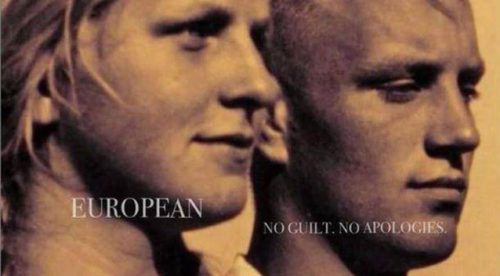 "THE 'University of Queensland White Student Union' has launched a Facebook page proclaiming it to be a safe space to support and promote the interests of domestic students of European descent." (ILLUSTRATION: One of the many images displayed on the page.)
A statement on the page reads: "We created a Facebook page with the mission of supporting and promoting the interests of white students at UQ."
The "disturbing page" has been condemned by the University of Queensland.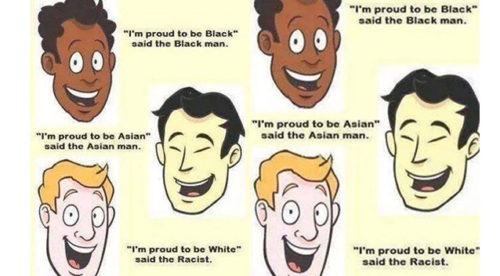 The Universities' Deputy Vice-Chancellor Professor Joanne Wright has issued a statement distancing the university from any official association with the page or its members.
"The University of Queensland prides itself on its diversity," Professor Wright said in a statement.
"We thoroughly condemn any attempt to undermine the importance of fostering an equitable society, both on campus and more broadly."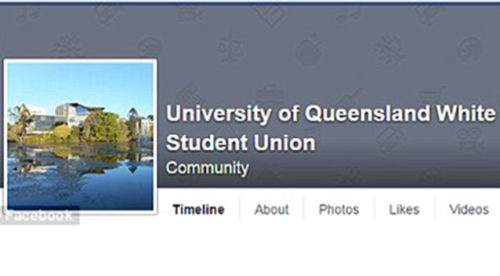 The group has also made claims of launching an official university union in direct association with the page.
'If we have sufficient support from the student body we will apply to affiliate a White Student Society at UQ in 2016.'
The Facebook page was launched earlier in the week and is already garnering national headlines.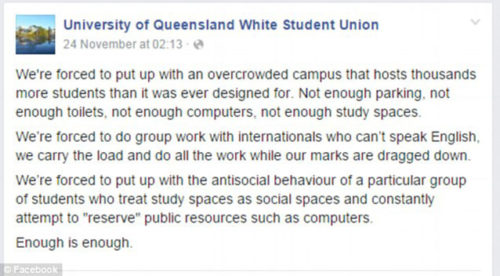 The page contains various thought-provoking images and articles including one about being forced to work with foreign students.
'We're forced to do group work with internationals who can't speak English, we carry the load and do all the work while our marks are dragged down, reads one of the articles on the page.'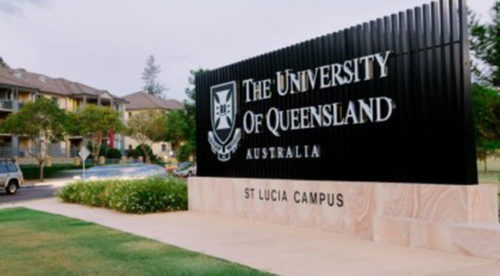 * * *
Source: Yahoo! News