Turkey: Two Billion Pounds and EU Membership Not Enough to Get Us to Block Migrants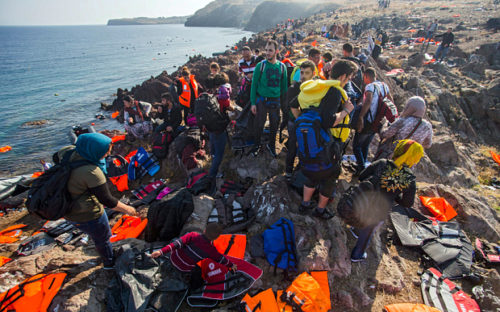 While Europe dies, weak and treasonous EU leaders try to make a "deal," but Turkey says it isn't enough.
Recep Tayyip Erdogan, the man Europe hopes can hold back a vast new wave of migrants, ridiculed an offer of visas, cash and a fresh chapter of accession talks drawn up by European leaders last night.
If Brussels wants his co-operation, nothing less than full EU membership will do, the president said, adding that the offer did not appear to be "sincere".
"The West and Europe's security and stability is contingent on our security and stability. They have accepted this now. So if it can't happen without Turkey, why don't you take Turkey into the EU? The problem is clear but they are not open," he said.
Mr Erdogan's determination to drive a hard bargain with Europe came as Angela Merkel, the German chancellor, prepared to travel to Turkey this weekend to try build momentum for a workable deal with Ankara.
Diplomatic sources said that Mrs Merkel would be "crucial" in helping to stand up a deal that was agreed in outline in Brussels this week, but analysts warned she still faces mounting political hurdles both inside Turkey and among some EU member states.
"The key next step is to firm up some parts of the deal is the Merkel visit to Ankara," the source said, "That will firm up the money — which is perfectly affordable — and the political commitments."
European leaders made no effort to conceal that the deal reflects hard-headed Realpolitik, offering sweeteners and large sums of cash in order to halt what the deal text calls a "massive influx" of refugees.
"An agreement with Turkey makes sense only if it effectively contains the flow of refugees," said Donald Tusk, the European Council president, in the early hours of Friday as the summit wrapped up.
Despite criticism from liberal sources that the EU was "outsourcing" its border policy, there is growing urgency in Brussels to get a deal in place before the deteriorating Syrian civil war precipitates a new wave of refugees.
Already some 350,000 people have attempted to cross from Turkey to Greece since September, with just 50,000 stopped by the Turkish police.
But with Syrian government forces starting their assault in the northern province of Aleppo yesterday analysts have warned that another 3.5m refugees could flee Syria if the opposition stronghold was over-run by Assad-regime forces.
Ahead of her visit, Mrs Merkel said that Europe was "ready to share the burden" of the refugees with Turkey, so long as Ankara made commitments on their proper treatment.
"We still must clarify the timelines, what should happen, when, how reliable our promises of support are, how reliable Turkey's promises of regulation are," she said.
However despite European desire for a deal, it is unclear whether Mr Erdogan could even implement the Turkish side of the bargain as he faces a crucial parliamentary election on November 1 where his AKP party is trying to regain its majority.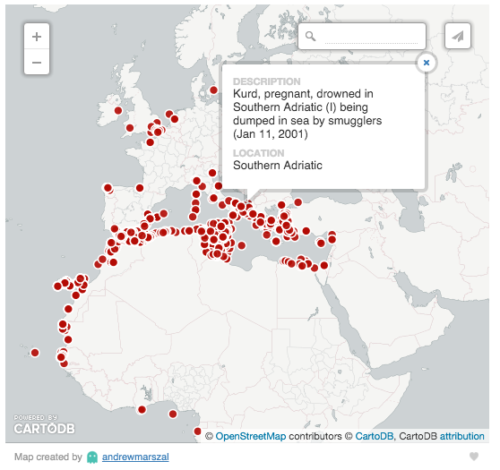 Polls show a majority of Turkish public opinion is now against allowing Syrian refugees to settle in Turkey.
The deal will also face hurdles in Europe where Francois Hollande, the French president, warned that any offer to grant Schengen-area visas to millions of Turkish businessmen and students must come with strings attached.
"Liberalisation of visas with Turkey should be on extremely specific, controlled terms," said Mr Hollande, hinting at disquiet in some European capitals at the security implications of liberalising the visa regime with Turkey.
* * *
Source: Telegraph