Black Soldier Charged With Deliberate Murder of White Toddler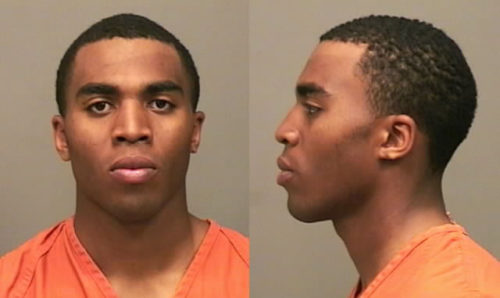 POLICE HAVE arrested two Fort Campbell soldiers this week in the shooting death of 2-year-old Joseph Bankston in Clarksville. (ILLUSTRATION: Zackery Alexander, charged with shooting the two-year-old victim)
According to police, 23-year-old David Wi was arrested on Friday in connection to the case. He is a Fort Campbell solider and is the stepfather to Joseph.
Wi reportedly conspired with Zackery Alexander, who was arrested Wednesday, in the murder of Joseph and shooting of 22-year-old Brandon Jimenez.
After interviewing Alexander and collecting additional evidence, he was charged with criminal homicide.
Wi is charged with conspiracy to commit criminal homicide.
Police said Alexander went into a home on Princeton Drive on Oct. 4 and shot 22-year-old Brandon Jimenez several times before intentionally shooting Joseph.
"That is something we made sure we mentioned in the release that he was intentionally murdered, to show the importance of catching the suspect," said Officer Natalie Hall with the Clarksville Police Department.
Jimenez remains hospitalized in critical condition.
Police released a sketch earlier Wednesday of the suspected gunman along with an offer of a $15,000 reward from the state of Tennessee for information leading to an arrest.
Alexander's arrest came about 24-hours after the announcement.
"We want to bring whoever did this to justice, and if anyone has information that may help solve this case, we need them to come forward," said Gov. Bill Haslam.
Alexander and Wi were booked into the Montgomery County jail. Both bonds are set at $5 million. Alexander is due in court Oct. 21.
No further information for Wi has been released.
A GoFundMe account has been set up in honor of Joseph Bankston.
Neighbor Rhiannon Griffey told News 2 she is having a very difficult time dealing with the toddler's murder.
He played with her children, and her heart goes out to the family.
"You can't imagine what they are going through. We have kids ourselves so it's very nerve wrecking. Very, unsettling," said Griffey.
* * *
Source: ABC News