Proved Once Again: Social Contact With Blacks Can Be Fatal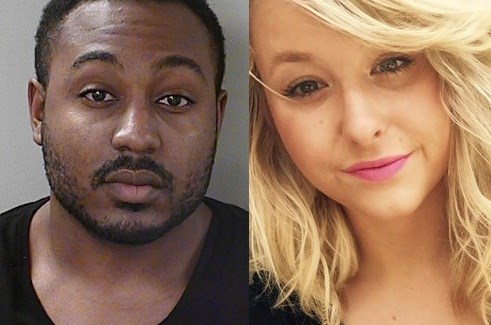 Murdered White woman had been "seen at bars" with Black male arrested for murdering her; there are hundreds of similar cases.
FRIENDS and neighbors told Channel 4 a young woman found murdered in her Murfreesboro apartment and her accused killer were not strangers.
Police said they found 22-year-old Heather Maples murdered inside her apartment on Aug. 7.
"You wouldn't think that would happen to her because everybody liked her, so it's just really weird," said Taylor Brooks, Maples' friend and neighbor.
Brooks came home that Friday morning to find police surrounding the apartment.
"I was just shocked," Brooks said. "The look on their faces, I could tell something wasn't right."
Early Saturday morning, police arrested 22-year-old Brandon Bowling for the crime. Bowling is a senior at Middle Tennessee State University and lived three miles away.
An affidavit said investigators collected physical evidence at Maples' apartment and sent it to the Tennessee Bureau of Investigation. Crime lab results linked Bowling to the murder.
"I wonder how they knew each other, because I don't know," said Carolyn Smith, Bowling's neighbor.
Maples was not an MTSU student. She worked in the office at her apartment complex.
Channel 4 knocked on Bowling's door to see if he had a roommate, but no one answered.
Maples and Bowling were friends on Facebook and both had accounts on a dating website called Badoo. The two had also been seen at several bars together the night before Maples was found dead.
Bowling does not have a criminal history in Tennessee.
Channel 4 asked police if they have any reason to believe anyone else is involved, but a spokesperson said they cannot discuss the case.
Channel 4 reached out to Maples' parents. Her father has not yet returned her call, but her mother emailed and said the Murfreesboro Police Department is handling the case and all questions should be directed to them.
* * *
Source: WSMV-TV