'Black Lives Matter' Organizer is Pretending to be Black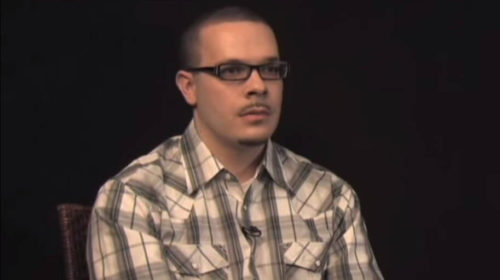 BLACK LIVES MATTER spokesman Shaun King (pictured) is white, even though he took Oprah Winfrey's scholarship money to attend a historically black college and has consistently misrepresented his racial ancestry, according to new reports from Internet sites.
King often spoke out about a brutal beating he received in high school that was handed out because of his supposed biracial status. Although he has said it was Kentucky's first "hate crime," his claim, too, differs from records uncovered that report his injuries as "minor."
King, who was given a full college scholarship from Oprah Winfrey (designed to help black men) to historically black Morehouse College, detailed his own brush with "decades old racial tensions," becoming the "focus of constant abuse of the resident rednecks," on his blog, 100 Life Goals. King said he missed over a semester of school after one attack, which required a long recovery process and three spinal surgeries.
Breitbart, however, unearthed a police report from the incident, which has his race listed as "white" and the injuries as "minor," with no broken bones, lacerations, or loss of teeth.
The website obtained a copy of King's birth certificate, which listed his race as white. The man named as his father was also found to be white. Blogger Vicki Pate, who has been assembling information on King on her blog, "Re-NewsIt!," has published her findings as well, including the same birth certificate obtained by Breitbart and extensive reports about other members of King's family, all of whom are white.
King has not responded to media requests for comment, but has replied through social media.
"Police reports are like gold to [the media] man. Now they are basically claiming I lied about every aspect of my life for the past 20 years," King posted.
King's case echoes that of Rachel Dolezal, a civil rights activist from Washington who claimed that she was biracial when in fact she was white. Dolezal has said she "identifies as black," despite her parents revealing that she is entirely white.
* * *
Source: Western Journalism