Leaked Documents Reveal Israel Attempt to Transfer Weapons to Syrian Rebels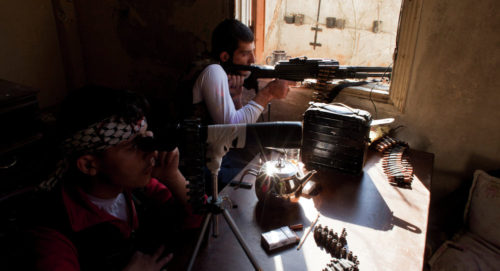 Formal, regular contact between Israel and ISIS also revealed

ISRAELI OFFICIALS tried to recruit agents in Lebanon and Syria to transfer weapons to Syrian rebels, Al-Akhbar news portal reported Thursday.
According to the Haaretz newspaper, the report published on Al-Akhbar stated that documents revealed an attempt by Mendi Safadi, an influential Israeli Druse, who served as chief of staff to the former deputy minister of regional cooperation, to organize a transfer of arms to Syrian opposition groups. The existence of a contact between an Islamic State (ISIL) militant organization member and Israel was also revealed, the report said.
A group of unidentified hackers broke into Israeli defense computers to obtain the information, Al Akhbar reported. The hackers reportedly accessed the personal computer and phone of Safadi, whom the website calls "the Druze official closest to Prime Minister Benjamin Netanyahu."
Syria has been engulfed in the bloody civil war since 2011, with over 220,000 killed and an estimated 11 million displaced, according to the United Nations.
* * *
Source: Sputnik