Hate Crime in Charleston, SC: The Name You're Not Supposed to Know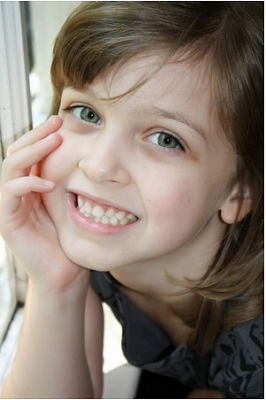 ALLISON GRIFFOR. It's a name you aren't supposed to know. It's a name you were never supposed to read or hear. She was five years old. (ILLUSTRATION: Five-year-old Allison Griffor, gunned down on October 25, 2011 as she slept in her Charleston, South Carolina home. Police dubbed it a "botched home invasion.")
She was a beautiful white girl. A daughter. And a sister. Griffor was a resident of Charleston, South Carolina. October 25, 2011 was her last conscious day on earth. [Why did gunmen target little Allison? Girl, 5, dies after being blasted with shotgun in her own bed during mystery home invasion, Daily Mail, 10-28-2011]:
A five-year-old girl shot in the head during a suspected home invasion has died three days later.
Allison Griffor was sleeping in her bed at her family's home in Charleston, South Carolina, early on Tuesday when a bullet from a shotgun fired through the front door hit her and lodged in her brain.
Her father William had gone to the front door when he heard it being kicked, but before he could open it shots were fired through and he was also hit. His daughter was sleeping in the front room.
Allison, a pupil at Drayton Hall Elementary School, had her life support machine turned off on Thursday after doctors could not find any activity in her brain scans. Her organs have been donated.
It all began when Mr. Griffor heard a loud banging on the front door and went to investigate, but as he reached for the lock there was a blast, reported WCBD. He told all the children to get under the bed.'I went to the room to tell the kids and wife "we're safe" and turned on the light to find our daughter would not respond,' he told WCBD. 'My wife turned her and she was laying in a pool of blood.
'The bullets had went through the door, through the wall, shooting her in the head as she lay sleeping in her safe bed… I was injured in the incident, but our daughter was critically injured.'
Mr. Griffor said he was shocked by the shooting, because his 'hard-working loving Christian' family have no links to drugs or guns and 'no enemies'. There have been no arrests made yet.
The family are planning to sell a truck and boat to help fund huge medical bills since the incident, their spokesman Richard Douglas told the Charleston Post and Courier.
It would be years until a lead on the case would break, but not before the Charleston media would publish multiple, heart wrenching stories of the suffering her surviving family endured (particularly this October 25, 2012 piece).
But once the case broke, a picture developed of Griffor's murderers that few in the media outside Charleston would allow to disseminate. [Deputies: 4 suspects ID'd in shooting that killed 5-year-old Allison Griffor, Post and Courier, June 5, 2015]: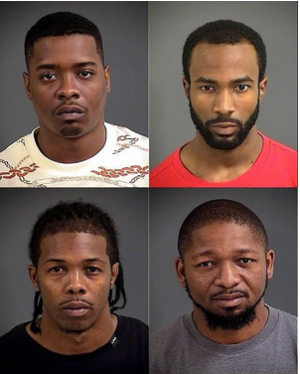 Charleston County sheriff's deputies on Friday came closer than ever to filing murder charges in the 2011 slaying of 5-year-old Allison Griffor when they identified four men suspected in her death.
During a news conference, Sheriff Al Cannon identified the suspects in the ongoing homicide investigation as Shyrome Jaquane Johnson, 25, of Mosstree Road in North Charleston; Philip Moses, 26, of Ashley Hall Plantation in Charleston; Franklin Glover, 30, of Cedar Petal Lane in Charleston; and Levell Leonard Grant, 27, of North Jupiter Hill Road in Adams Run.
Each of the men had been in and out of jail in the years since Allison's death, Cannon said.
Warrants for murder have not been filed, though that is the office's intention, Cannon said.
Griffor was fatally wounded by a shotgun blast around 1 a.m. Oct. 25, 2011, at her family's home on Pierpont Avenue.
Cannon referred to the incident as a "botched home invasion" as investigators believe the shooter targeted the wrong house.
Allison Griffor.
It's a name you aren't supposed to know.
It's a name you were never supposed to read or hear.
She was five years old.
She was a beautiful white girl. A daughter. And a sister.
Griffor was a resident of Charleston, South Carolina.
Her murderers were four black males in a "botched home invasion"…
Had she lived and the "botched home invasion" been downgraded to just a "home invasion," odds are high she'd develop a (healthy) fear of black people that a black judge would one day scold her for having…
Our job was never to Take America Back; Our job was always to survive the breaking of America.
* * *
Source: Stuff Black People Don't Like