Who to Boycott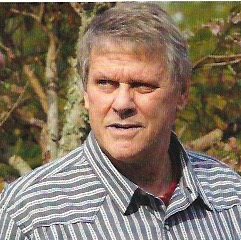 by William White Williams (pictured)
I PROPOSE National Vanguard readers take the lead in a campaign to boycott companies that take a stand against White racial loyalists, starting with these companies that match donations made by their employees to the anti-White Southern Poverty Law Center.
Do you still have your money on deposit with Bank of America, White man? Do you choose Sherwin Williams products when you paint your house? Do you cheer for the Green Bay Packers?
Check out this list and decide where your loyalties are.
http://www.splcenter.org/get-involved/o … e-matching
Employer Matching | Southern Poverty Law Center
3M Corporation – Volunteer
AECOM
Agron Inc.
Alexander & Baldwin Foundation Volunteer
Allina Health System/Volunteer
Ashland Dollars (Volunteer)
Bank of America Volunteer
Best Buy Co.,Tag Team -Volunteer
Bingham McCutchen LLP
Boeing Company Volunteer
C&S Wholesale Grocers-Volunteer
CSX Corp. Volunteer
Cattettsburg Refining LLC
CenturyLink, Inc. (Volunteer)
City National Bank(Volunteer)
City National Bank-Los Angeles County (Dollar for Doers)
City National Bank-Nevada (Dollar for Doers)
City National Bank-Northern California (Dollar for Doers)
City National Bank-Orange County (Dollar for Doers)
City National Bank-Riverside and San Diego(Dollar for Doers
City National Bank-San Bernardino County (Dollar for Doers)
City National Bank-Ventura County (Dollar for Doers)
CouponCabin LLC
Credit Suisse Volunteer
Design Materials
Devon Energy Corp.Volunteer
Education Securities, Inc.
Exelis Visual Information Solutions
ExxonMobil Volunteer Involvement Program (VIP)
FBR Capital Markets
FBR Giving Incentives for Volunteer Efforts (GIVE) Program
FCP
Fannie Mae Dollars for Doers Volunteer Grants Program
First Potomac Realty Trust
Funeral Directors Life Insurance Co.
GSK Volunteer
Genzyme (Volunteer Program ONLY)
GlaxoSmithKline (CH)
GlaxoSmithKline (Corporate)
GlaxoSmithKline (GIVE – Volunteer Program)
GlaxoSmithKline (GMS)
GlaxoSmithKline (Pharma)
GlaxoSmithKline (R&D)
Heineken USA (Volunteer Program) HQ
Hewlett-Packard Company Volunteer Program
Honeywell Aerospace
Honeywell International, Inc.Volunteer Program
Honeywell Solid State Electronic Center
Imation (Volunteer Program)
Ingersoll Rand Employee Volunteer Dollars for Doers Program
Integrys Business Support
J.P. Morgan Chase Foundation Team Volunteer Grants
JP Morgan Chase Individual Volunteer Matching
Kaludis Consulting Group, Inc.
Land O'Lakes Dollars for Doers Program (Volunteer)
MRW & Associates
Maple Leaf Bakery
Marathon Petroleum Company (Volunteer Program)
Marquette Associates, Inc.
Medtronic Volunteer Grants
Miller & Chevalier Chartered
Morgan Stanley VIP Program (Volunteer Program only)
National Student Loan Clearinghouse
New England Education Loan Marketing Corporation, The
Office Depot Grants for Volunteers
Office Depot, Inc. Matching Gifts for Volunteer Leaders
Otter Tail Power Co. Volunteer Program (Non-Educational)
PNM Resources Services Company
PNM Volunteer Grants
Pilot Travel Centers, LLC
Premier, Inc. Volunteer Program
Pulte Group Inc
Rogers Corporation
SLM Financial Corporation
SSA
Sallie Mae Dollars for Doers (Volunteer)
Sallie Mae Servicing Corporation
Sallie Mae Trust for Education
Securian Financial Group (Vol)
Sherwin-Williams Company Volunteer Leaders
Silent Knight
Spa Royale
Speedway SuperAmerica, LLC
Stacy & Witbeck Inc.
State Farm Good Neighbor Grant Program (Volunteer)
TNMP
TPC Group
Teradata Cares Dollar for Doers (Volunteer program)
The Green Bay Packers, Inc.
The MetLife Foundation Volunteer Project Fund
The Sherwin Williams Company
Union Pacific Time Plus (Volunteer)
Upper Pennisula Power Company(Volunteer Program)
Ventana Medical Systems, Inc.
Verizon Volunteer Incentive Program
WPS Volunteer Program
Wal-Mart Stores, Inc. and Sam's Club Giving Programs – VAP (Volunteer)
Wallenius Wilhelmsen Logistics
Weiser Air Service, Inc
Wisconsin Public Service Corporation (Volunteer Program)
As National Alliance Media Director Kevin Alfred Strom has said, "The SPLC is a vicious, thug-like criminal organization whose main function is to ruin the lives of good people because they are good."
If the National Alliance had a $250,000,000 tax-exempt endowment with which to fight "hate," and the media and the Department of Justice behind us, like the SPLC has, we'd soon have our people buying non-kosher food — and products and services from companies that don't promote racial debasement in their advertisements.
Meanwhile we'll boycott at the personal level until we reach a critical mass of racially conscious, Jew-aware loyalists. That's what we can do now.
* * *
Source: National Alliance