DOJ Blames Slavery for Baltimore Riots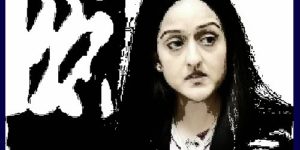 IN A sense, I agree.
Had there been no black slavery in America, there would be very few blacks in America. Consequently, there would have been no black riots in Baltimore, Maryland last month.
I doubt that was the angle US Dept. of Justice official Vanita Gupta (pictured) had in mind when she blamed the riots in Baltimore on slavery and Jim Crow laws.
Gupta is the top civil rights prosecutor for the United States Department of Justice (DOJ) and a former Deputy Legal Director of the American Civil Liberties Union (ACLU).
Her parents immigrated to the United States from India to take advantage of the advanced lifestyle, compliments of privileged white people.
Gupta made her assessment of the Baltimore riots in a speech at the Colorado Lawyers Committee annual lunch.
She is apparently unaware that the first legal slave holder in American history — Anthony Johnson — was black and that thousands of free black households in the antebellum South owned slave labor. Those included William Ellison, the largest slave holder in South Carolina in 1860.
Oddly, millions of black Americans did not flee the oppression fostered upon them by white Americans. Rather, millions of non-white — including Gupta's parents — came to the United States. Apparently white privilege and white racism in the United States is preferred to racially homogeneous nations such as India and most west African countries.
* * *
Source: DailyKenn