Lampedusa Migrant Boat Capsizes as Hundreds Believed Dead in Mediterranean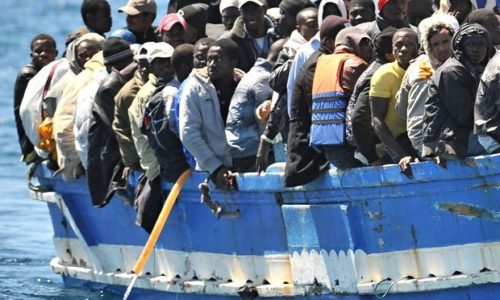 These "migrant" ships should be regarded as vessels of an invading army.

A MAJOR rescue operation has been launched after a boat carrying hundreds of migrants capsized off the coast of Italy. (ILLUSTRATION: A boat with immigrants on board arrives at Lampedusa, southern Italy.)
As many as 700 people are feared to have been no board the boat.
A major rescue operation has been launched by the Maltese Navy to save as many lives as possible after the tragedy struck at around midnight.
Italian ships and commercial boats have joined in the rescue effort, which was put in place after the large boat overturned in waters earlier today.
A total of 28 migrants have so far been rescued, but hundreds more are feared to have died.
The accident happened in Libyan waters – 130 miles off the Italian coast of Lampedusa.
It is thought the boat capsized after migrants on board all flooded to one side of the boat as a merchant ship approached.
* * *