Israel Pays Rwandan Dictator to Take African Immigrants Off Its Hands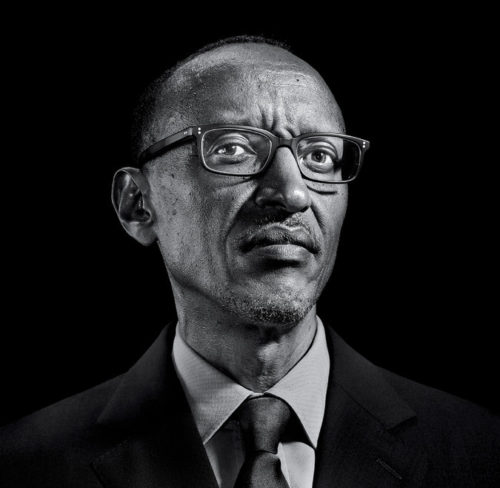 FROM THE Jewish Daily Forward:
Israel and Rwanda are discussing a deal in which the East African nation would take in illegal migrants from the Jewish state in exchange for favorable contracts.
Under the proposed agreement, which has come under scrutiny by human rights organizations, Israel would send hundreds of Eritrean and Sudanese nationals, many of them asylum-seekers, to Rwanda in return for favorable deals that include millions of dollars in grants, The East African reported Friday.
The information is based on statements made by Rwandan President Paul Kagame (pictured) during a press conference in Kigali on Thursday, the paper reported.
Kagame, "The Global Elite's Favorite Strongman," is a scary guy.
In addition to Rwanda, Israel is rumored to have reached a similar arrangement with Uganda, though neither Kampala nor Jerusalem confirmed this. …
Israel's Interior Ministry confirmed this week in a statement that it will "expel immigrants from the detention centers" and encourage migrants "to leave Israel in a safe and respectable way" for specific African countries that would grant them legal immigration rights.
Approximately 50,000 Africans who entered Israel through Egypt live in Israel, which is bound by international treaties to let them stay while they have United Nations refugee status. However, they can be relocated to a third country willing to accept them. …
Many asylum-seekers are held in southern Israel's Holot detention facility. In recent years, a new barrier along the Egypt-Israel border has stopped additional newcomers from arriving.
Funny how fences can't possibly work in America or Europe, but seem to work fine in Israel.
From YNetNews of Israel:
Israel's Interior Minister Gilad Erdan confirmed the report Friday during an interview, offering some initial details: "We give them a package that includes a flight and $3,500 — no small sum in these countries. They will be given visas and will be allowed to work," he said.
A few shekels go a long way in Rwanda.
By the way, the United States could easily pay Cuba to take refugees off our hands. Why subsidize Somalis to live in expensive, cold Minneapolis when the average government worker in warm Cuba gets by on $20 per month? Why pay Chechens like the Tsarnaevs to sit around in gloomy, depressingly scholarly Cambridge, MA, when they could be having a blast in Havana for $20 per month?
Here's a question I've been looking for an answer to without much success: Considering that American politicians visit Israel all the time, has any American politician ever taken a fact-finding junket to Israel to see how their successful border fences and deportation systems work?
EDITOR'S NOTE: Of course, the criminals in Congress would never consider protecting White Americans with a serious border defense and deportation program. White Americans, the criminals know, are merely livestock whose fate is to be determined by their masters. And if their masters choose to replace them — or hybridize them with a more docile or easily-led subspecies… well, they should shut up and be happy they are still allowed to eat. The sacred, chosen masters, on the other hand….
* * *
Read the full article at VDare.com