Has Jewish Bias Been Reduced or Eliminated at the Nobel Committee?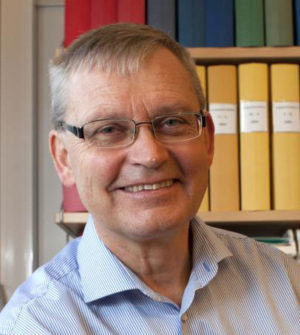 EDITOR'S NOTE: The Nobel chairman for the last fifteen years, Marcus Storch (whose father was the head of the Swedish branch of the World Jewish Congress), has been replaced by a Swede in 2014. And — surprise, surprise — there is no Nobel laureate of Jewish descent this year. As the author of this press release, Jan Biro, stated: "Not a single Jewish laureate this year. The closest to having Jewish heritage is the literature winner Patrick Modiano, a French-Italian, who is one quarter Jewish via his grandfather (he is listed as fully Jewish by the Wikipedia article on Jewish Nobel winners, by the way). The former Zionist Chairman of the Nobel Foundation — Marcus Storch –- was fired in 2013 and replaced by a real Swedish scientist, Carl-Henrik Heldin of Uppsala. The result was almost immediate. God bless you, Carl-Henrik!"
by Jan C. Biro, MD. PhD
THE NOBEL FOUNDATION (Stockholm Sweden) is often criticized for excessively over-prizing Jewish scientists in conflict with the donator's, Alfred Nobel's Will (1, 2). A Revisions Committee had been established in 2011 by opposing members of the Foundation, eminent Swedish scientists and thousands of outstanding scientists all over the civilized world. (ILLUSTRATION: The new Nobel chairman, Carl-Henrik Heldin of Uppsala)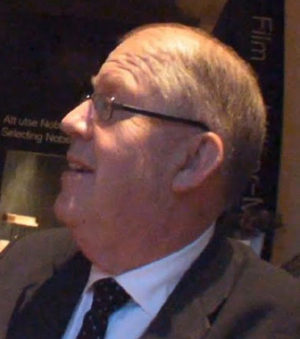 The Revisions Committee of the Nobel Foundation (Los Angeles, CA, USA) became successful in convincing the Nobel Foundation to replace its former Zionist chairman. The new chairman since May 2013 is Carl-Henrik Heldin of Uppsala (3). He was born in 1952 and is a member of the Royal Swedish Academy of Sciences, professor of molecular cell biology at Uppsala University, branch director of the Ludwig Institute for Cancer Research in Uppsala and Vice President of the European Research Council (ERC). Professor Heldin is one of Scandinavia's most distinguished scientists and a world authority in molecular biology and cancer research. He has good reputation and high integrity.
The disturbing bias in awarding the prestigious Nobel Prizes is gone for this year and Nobel's Will is fully respected: "It is my expressed wish that in awarding the prizes no consideration whatever shall be given to the nationality of the candidates, but that the most worthy shall receive the prize,…" (4).
The Revisions Committee of the Nobel Foundation wishes to acknowledge the help and collaboration of its members and numerous supporters.
Continued vigilance is requested to keep the spirit, independence and integrity of the true and uncompromised human sciences alive as well as the good-will and respect that is associated to the Nobel Prize.
* * *
Source: MMD Newswire