'Zebra Killer' J.C.X. Simon Found Dead in San Quentin Prison Cell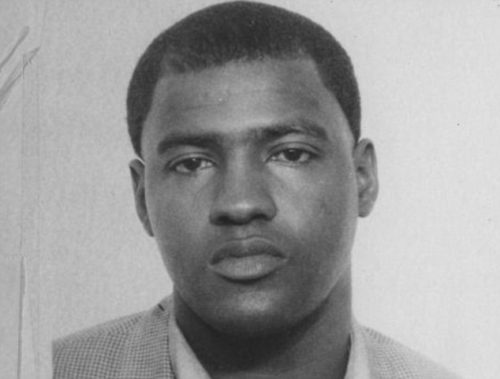 J.C.X. SIMON — one of the so-called "Zebra Killers" convicted of multiple murders of white San Franciscans in the 1970s — has died, prison officials said Friday.
Simon, 69, was pronounced dead at San Quentin prison at 11:59 p.m. Thursday after being found unresponsive in his cell, Department of Corrections and Rehabilitation officials said. The cause of death is unknown pending the results of an autopsy.
Simon entered the prison system on March 30, 1976, to serve a life sentence with the possibility of parole. He was convicted in San Francisco County of two counts of first-degree murder, conspiracy to commit first-degree murder and assault with a deadly weapon.
He and three other men — who were also sentenced to life terms — were convicted after what was described at the time as "San Francisco's longest criminal trial," with 174 witnesses testifying.
A total of 14 people were killed and at least seven wounded.
The suspects were all black and young, and the search for perpetrators unleashed a dragnet that pulled in many innocent men for questioning. U.S. District Judge Alfonso Zirpoli halted the wholesale questioning of blacks in the racial slayings.
In a case brought by the National Association for the Advancement of Colored People and the American Civil Liberties Union, Zirpoli ruled that although the stops might be "logical and practical," they constituted illegal "deprivation of another's constitutional rights."
The random killings of whites occurred between 1973 and 1976. The suspects were named for the police channel used to try to identify and capture them.
The trial relied on testimony from Anthony C. Harris, who allegedly participated in the "hunts" for white victims and turned against the others. Harris testified that the men were an offshoot of the Fruit of Islam called the Death Angels.
According to a December 1975 Los Angeles Times report, the Death Angels had a plan to "run all the whites out of San Francisco" and establish the city as the Death Angels headquarters.
The slain victims ranged in age from 15 to 87. They did not know one another, nor did those who were wounded.
Still serving life sentences with the possibility of parole are: Larry Green, 63, incarcerated at California State Prison-Solano in Vacaville; Manuel Moore, 70, at Ironwood State Prison in Blythe; and Jessie Lee Cooks, 70, at Richard J. Donovan Correctional Facility in San Diego.
* * *
Source: MSN