The Battle Hymn of the Future Republic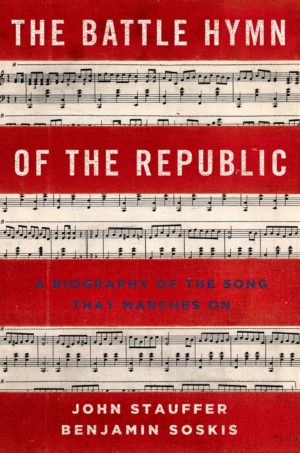 Let's start today with a rousing song!
by David Sims
THE BATTLE HYMN of the Republic was originally an American Christian-patriotic song composed shortly before the American Civil War, with words by Julia Ward Howe.
The new words, composed by myself, are sung to the same tune.
The "Fourteenth" is the 14th Amendment in the Constitution of the United States, which many scholars believe was never lawfully enacted and has been improperly regarded as law for 150 years —
it's the one that (allegedly) made citizens of Congoids.
Here's an instrumental version so you can hear the tune before singing (though the chorus — Glory, glory, etc. — is sung only once in my version):
Battle Hymn of the Republic (instrumental)
The Battle Hymn of the Republic (21st century version)
music: William Steffe (1856)
words: David Sims (2009)
For citizenship some people are woefully unfit
The Fourteenth is a fraud still for which we will never sit
The Rothschilds will be lucky if we pay them back with sh**
Our truth is marching on!
The illegal immigrants will have to stop their sneaky ways
Their credit fraud and ID theft will end their numbered days
We will chase them back to Mexico and terminate their stays
Our truth is marching on!
We will fight the endless evil to which all the laws are bent
Racial mixing and the income tax aren't what the Founders meant
And to hell with leftist meddlers and their Puppet President
Our truth is marching on!
The U.S. Code's corruption we shall tolerate no more!
The Congress has less honor than God gave the meanest whore.
If the federals don't like it then let's have a Civil War.
Our truth is marching on!
For open fraud and lies some people just have lots of nerve.
The biggest scam's the one that's run by Federal Reserve.
Swinging from a rope's the payback that the bankers will deserve.
Our truth is marching on!
The Rothschilds weren't lucky, so we paid them back with lead.
We paid them so much interest that the payments left them dead.
We showed them what it really means for "being in the red."
Our truth is marching on!
Glory, glory, halleeloo-yer!
Politicians are peculiar
I met one at the store and I left him mighty sore
And he won't be passing taxes any more.
* * *
Source: David Sims