Staying Sane in a Crazy World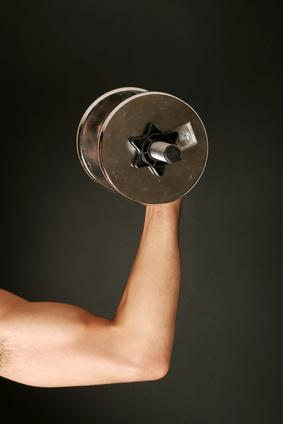 Having purpose in life is vital
by Dean Darcy
I WAS dusting and rearranging my collection of porcelain Aunt Jemimas when a memory of Stepin' Fetchit came to mind. Stepin' Fetchit was a Black movie star in the 1920s — the first Black movie star, and a true representative of his people.
In 1969, one of Stepin's sons, Donald Lambright, went nuts on the Pennsylvania Turnpike, shot and killed two people, wounded fifteen, and then killed his wife and himself. He must have been crazy.
I looked up "schizophrenic" to see if it would be a better word to use than "crazy" but one of the definitions for schizophrenic was; a condition that results from the co-existence of disparate or antagonistic qualities, identities or activities. Unfortunately, that sounds like a lot of people I know. Like those people who pass for politically correct at work but are proud racists when away from work. The ones with an American flag decal on their car and a Confederate flag hanging in the study. The kind of people who keep their Aunt Jemima collectibles in an armoire so they can't be seen unless the doors are unlocked.
Every time someone goes along to get along with something they know to be wrong, his character and mental health suffers.
Just as resistance training will develop a stronger body; resistance to a corrupt, Jew-controlled regime will develop a stronger character. Joining the resistance and offering resistance are good for your psyche. Sharing a bond with a group of like-minded individuals will lessen that schizoid feeling you get when you're in a situation where you cannot express how you really feel about something. Joining an organization can increase the organization's effectiveness just as adding beryllium to plutonium can double plutonium's explosive power.
Before the Internet, at the end of World War Two, most newspapers in America were individually owned. When the book, The Media Monopoly, was first published in 1983, it stated there were fifty corporations that dominated the media. With each new edition of the book the number went down; twenty-nine in 1987, twenty-three in 1990, fourteen in 1992, ten in 1997, and six in 2000. This would not be good even if they weren't all Jewish corporations.
The six corporations that own the majority of the media outlets are not there to inform us but rather to divert us. These media conglomerates do not worry that their journalists and reporters will say or write something of which they would not approve. The journalists wouldn't have those jobs if they hadn't proven that they have the right attitude, will say the right things, and put the right spin on it.
Local newspapers look to the Associated Press for most of their national and international news. The AP is a news wire service that sends information out to 1700 newspapers and 5000 radio and television stations in the US and over 8500 media outlets in over 100 other countries. Every afternoon the AP puts out a "Notice to Editors": "Tomorrow's New York Times is going to have the following stories on the front page…." This makes it easy for the dimwits who publish your hometown paper to follow the party line.
Because Jews control the media, all fifty states have Holocaust Remembrance Days, there are seven Holocaust Museums in the U.S. (the one in Washington, DC, is federally funded at $30 million), and seventeen states have Holocaust programs in the public schools. All this because six million Jews, supposedly, lost their lives during WW2? Hell, forty-two million Christians lost their lives during WW2.
Since 9/11 it has become easier to express some of the opinions that previously were publicly uttered only by people like Dr. William Pierce (not to be confused with Franklin Pierce, the fourteenth president of the US). Opinions about the Jewish Problem for example. "Anti-semitism" was a force long before Wilhelm Marr coined that questionable term in 1879. Through out history this peculiar and predatory race has been run out of every country they were ever in but today, thanks to the US government, they are one of the world's most formidable military powers. We are starting a new millennium with a bigger, more complex Jewish Problem than the world has ever known, including an Israel with nuclear capabilities.
Thankfully we are not alone in our awareness any more: Israel educated the Moslem and Arab peoples, and the Europeans are waking up too.
The Jewish Problem has created a sick, violent world and we need to take positive action to maintain our focus, not to mention our sanity. We're like the people in the movie Invasion of the Body Snatchers, fighting to stay human.
One thing we can do is to have an individual mission or purpose in life, a unique mission suited to our talents and interests. We need to have an inner vision of ourselves growing toward that mission or goal — which should include making the world a better place for the White race.