Mean is the Mongrel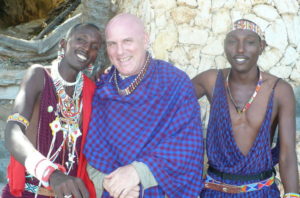 Jewish staff reporter for the Wall Street Journal plotted a world where all races are extinct.
by John Goth
WITH ALL the grace of a junkyard dog, G. Pascal Zachary (pictured, center) — himself of the Jewish "mongrel" race (his word, not ours) — wrote a long rambling article for Fast Company Magazine, which is worth remembering. In it, he foams a disconnected list of slogans while pushing his plan for the extinction of race, personality, and soul. His praise is reserved for a society of sullen subject masses created by "the mixing of races, ethnic groups, and nationalities — at home and abroad — [which] is at a record level." He boasts, "Mixing is the new norm. The hybrid is hip. Mighty is the mongrel."
Fashion or Faustian bargain? As his plot thickens into policy, Zachary promises that each raceless individual will soon say to himself: "I feel like I belong nowhere."
Nowhere in Zachary's patronizing and shrill propaganda piece does he allow any of us pure racelings free choice — nor even a breath of community conscience. Zachary proposes that multinational corporations dictate his social policies over the whole earth and accelerate their program of hiring the cheapest and most docile workers from all over the Third World against the best and Whitest.
Frankly admitting that many will find his dark vision reprehensible, Zachary writes: "Cynics paint such corporate behemoths as bloodsuckers, but I have seen countless examples of how they can transform the material and psychological lives of their employees." Indeed.
Lest anyone think that Zachary's piece forms the ravings of a lone race-hater, recall that Zachary's credentials include nothing less than employment with the Wall Street Journal, and that the official list of Fast Company Magazine's supporters includes the globe's very largest corporations.
In the near future, as our world is transformed into an unnatural anti-Nature corporate work camp, when some desperate soul asks who thought up all the destruction of life's most beautiful gifts, how will you answer?