FedEx, UPS: We Won't Ship 3D Gun Mill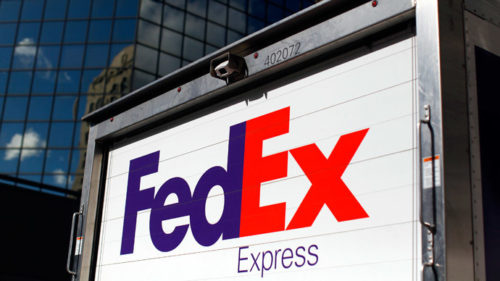 Okay for Washington regime to be heavily armed; not okay for ordinary citizens, say corporate giants
SHIPPING GIANTS FedEx and UPS say they will not transport a $1,500 computer-controlled, homemade firearms mill, as the companies are concerned the technology presents thorny legal implications, according to a Wired report.
First unveiled in October, the Ghost Gunner — a one-foot-cubed, computer-controlled (CNC) gun mill made by the nonprofit Defense Distributed — is able to produce an aluminum firearm body using digital designs.
The mill can develop a "ghost gun" that comes without a trackable serial number, of course. A mill-produced firearm can be added to with extra parts to produce, say, a homemade AR-15 semi-automatic.
This capability has shipping companies balking — at least initially — as to whether they would handle such a personal gun mill. Despite their routine shipping of 3D printers and similar mills, the FedEx told Defense Distributed it would not transport the Ghost Gunner until it was sure of the pertinent legal issues the machine poses.
"This device is capable of manufacturing firearms, and potentially by private individuals," FedEx spokesperson Scott Fiedler wrote in a statement, according to Wired.
"We are uncertain at this time whether this device is a regulated commodity by local, state or federal governments. As such, to ensure we comply with the applicable law and regulations, FedEx declined to ship this device until we know more about how it will be regulated."
Yet the purchase, sale, or use of a "ghost gun" mill is legal, as is owning an AR-15 without a serial number, Adam Winkler, a law professor at UCLA, told Wired.
"It's going to be very hard to get people to stop using these same devices to make firearms," Winkler said. "To a certain extent, FedEx will have to get used to shipping gun-making machines."
Cody Wilson, Defense Distributed's founder, said that FedEx is making a political statement rather than a cautious legal decision.
"They're acting like this is legal when in fact it's the expression of a political preference," he said. "The artifact that they're shipping is a CNC mill. There's nothing about it that is specifically related to firearms except the hocus pocus of the marketing."
UPS, too, said it was wary of legal and regulatory aspects of shipping such mills.
"UPS reserves the right to refuse to provide transportation service for, among other reasons, any shipments that create legal, safety or operational concerns," company spokesperson Dan Mackin told Wired.
"UPS is continuing to evaluate such concerns with regard to the transportation of milling machines used to produce operable firearms but, at this point in time, will not accept such devices for transportation."
The US Postal Service did not immediately respond to Wired's inquiry over whether they, too, would pass on shipping mills capable of fashioning firearms on the cheap.
Though Ghost Gunner is capable of making a variety of items, Defense Distributed heavily markets the mill for firearm production.
"This is a way to jab at the bleeding hearts of these total statists," Wilson told Wired when Ghost Gunner was revealed in October. "It's about humiliating the power that wants to humiliate you."
* * *
Source: RT