TSA: Uncooperative to go on "Extremist" List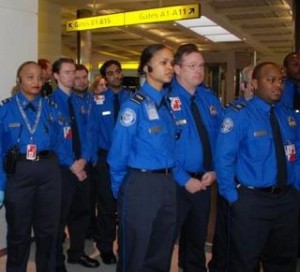 Adding further insult to injury, the TSA will be adding "uncooperative" passengers to an "extremist" list filed with the Department of Homeland Security.
THE MEMO, WHICH actually takes the form of an administrative directive, appears to be the product of undated but recent high level meetings between Napolitano, John Pistole, head of the Transportation Security Administration (TSA), and one or more of Obama's national security advisors. This document officially refers to those who are opposed to, or engaged in the disruption of, the implementation of "enhanced airport screening procedures" as "domestic extremists."
The introductory paragraph of the multi-page document states that it is issued "in response to the growing public backlash against enhanced TSA security screening procedures and the agents conducting the screening process." Implicit within the same section is that the recently "enhanced" security screening procedures implemented at U.S. airports, and the measures to be taken in response to the negative public backlash as detailed [in this directive], have the full support of the President. In other words, Obama not only endorses the enhanced security screening, but the measures outlined in this directive to be taken in response to public objections.
The terminology contained within the reported memo is indeed troubling. It labels any person who "interferes" with TSA airport security screening procedure protocol and operations by actively objecting to the established screening process, "including but not limited to the anticipated national opt-out day" as a "domestic extremist." The label is then broadened to include "any person, group or alternative media source" that "actively objects to or causes others to object to" said procedures, or "supports and/or elicits support for anyone who engages in such travel disruptions" at U.S. airports in response to the "enhanced security procedures."
The memo instructs TSA operations personnell to obtain the identities of "objecting" individuals and other applicable information and submit the same electronically to the Homeland Environment Threat Analysis Division, the Extremism and Radicalization branch of the Office of Intelligence & Analysis (IA) division of the Department of Homeland Security.
Are you angry yet?
The good news is that soon half the population will be on one "extremist" list or another, and they will cease to have any real meaning. The bad news is that such lists, when they get large enough, will be used — like the tax code and other laws which have been perverted by the regime in Washington are used now — to simply "get" anyone the regime feels like getting. — K.A.S.