Standing Up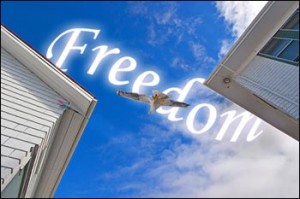 How will you remember 2010? Did you fight for our self-determination and freedom, or not? And did you stand up for others who are under attack and falsely imprisoned?
ALMOST ANY adult who has worked for a company sometime in his life has heard this from his employer: "You – our staff – are our greatest asset." Fortunately more times than not, the workers come away feeling that the employer has spoken honestly.
Some moments ago your (usually) friendly Free Edgar Steele (FES) admin updated the donations total to a current $21,563.83 which is quite extraordinary! In the truest sense of the sentiment, YOU – the supporters of Edgar Steele – are our greatest asset. Your donations are pooling to be ready for use in exonerating Mr. Steele and returning his freedom. Your past letters, post cards and site comments are a great comfort to the man in solitary in the jail cell.
The FES support team announced this date that we will personally deliver the contents (or summary) of your letter to Mr. Steele in jail to provide you with a way of saying more than you could via post card. The corrupt government, the corrupt media (both joined at the hip) WILL NOT break us. They will loose.
We do not envision winning, we KNOW we will win this medieval Spanish Inquisition waged by the enemy.
A most heartfelt thanks to all of you who gave of yourselves in 2010 to demand fairness, justice and freedom be returned to our targeted comrade.
More than $150,000 is still needed to give Edgar Steele the defense he deserves. Please help. — K.A.S.