"Polish" Group's Legal Action Against David Irving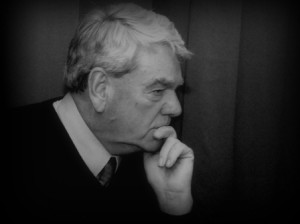 A [Jewish — Ed.] human rights group in Poland is taking legal action against the British revisionist David Irving for "minimizing" the scale of Nazi atrocities, the Jerusalem Post reports. Irving is currently on a tour of former Nazi death camps and the Warsaw Ghetto. The "Open Republic Association Against Anti-Semitism and Xenophobia" lodged a complaint with the Institute of National Remembrance Commission for the Prosecution of Crimes against the Polish Nation (IPN) last week, claiming Irving was seeking to "minimize" the scale of Nazi crimes as well as deny the extermination program in his book Hitler's War, which was recently published in Polish.
"Let's not wait for the moment when David Irving commits a new crime in Poland; the evidence indicates clearly that he has already committed this crime," the organization said in its complaint to IPN, which prosecutes both Nazi and Communist era crimes. Dariusz Gabrel of Open Republic was quoted by the 'Jerusalem Post' as saying: "Material evidence clearly shows that he has broken the law. Poland, the country in which the Nazis committed their crimes against humanity, should be especially sensitive to Irving's kind of crime."…
Irving told AP last week he did not deny that millions of Jews were killed by the Nazis but was not afraid to ask "difficult questions" about the Holocaust. He previously argued that many died through disease rather than execution.
Read the full article at the Jewish World Congress site