Italy: Iran Has the Right to Develop Nuclear Power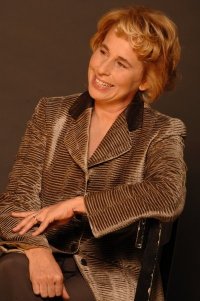 Italy's Secretary of State, Stefania Craxi, has expressed her country's support for Iran's right to develop nuclear power.

"IRAN HAS THE RIGHT to possess and use nuclear energy to secure its welfare and development," IRNA quoted Stefania Gabriella Anastasia Craxi (pictured) as saying on Wednesday.
The Italian Secretary of State pointed out that the European Union and Italy are paying a heavy cost for following restrictive measures against the Islamic Republic and added that Rome strongly opposes the idea, boosted by some Western powers, that Tehran should choose from a carrot and a stick in a humiliating situation.
According to Craxi, Iran is a country with great potential for development and seeks more international recognition.
Iran is a country that "can help strengthen peace and stability in the world," the Italian official went on to say.
Iran is among political and economic players in a vast geographical region from the Middle East to West Asia, she added.
Craxi pointed to Iran's leading regional and international role and stressed the importance of holding talks with Tehran on regional developments, including terrorism and smuggling of narcotics in Afghanistan.
She expressed her optimism that Iran would declare its readiness to make an even greater contribution in establishing peace and stability in the Middle East.
The remarks came days after Italian Prime Minster Silvio Berlusconi expressed doubts about the success of the US-led sanctions imposed against Iran over its nuclear program, saying that "a more gentle approach" may prove useful.
Berlusconi told Germany's Frankfurter Allgemeine Zeitung newspaper on Friday that although Italy has participated in the sanctions, "I fear that sanctions will not bring success."
"A gentle and circumspect approach would be more helpful," the premier added.
The UN Security Council (UNSC) adopted a fourth round of sanctions against Tehran in June under an intense US campaign claiming that Iran's nuclear program may potentially include military applications.
The International Atomic Energy Agency, in its various reports of the country's nuclear program, has confirmed Iran's non-diversion toward declared nuclear material.
Iran has described both the UNSC and unilateral US sanctions as illegal, insisting that it has the right to pursue peaceful nuclear technology under the Nuclear Non-Proliferation Treaty (NPT), to which it is a signatory.