Why I Believe Simon Wiesenthal Was a Fraud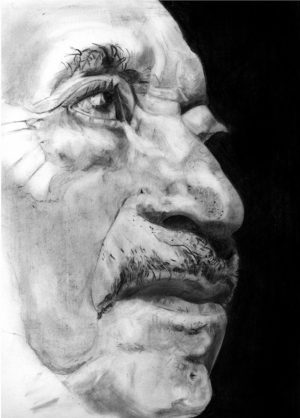 DAILY MAIL writer Guy Walters wrote a particularly hard-hitting article on the fraudulent nature of the claims of Simon Wiesenthal (pictured) and also on the fraudulent persona of Simon Wiesenthal. After we excerpted his piece at greater length than he or the Mail thought appropriate, he offered to syndicate it to National Vanguard for $800 (see below). We do believe his words deserve greater currency, but we will pass on the syndication for now. In his piece, he says:
"For millions around the world, Simon Wiesenthal is seen as a hero…. Those who read his memoirs could only marvel at his wartime heroism and incredible escapes from death at the hands of the Nazis. It seemed as if Wiesenthal's mission was almost divinely given, the gods sparing his life for some higher purpose…."
Walters goes on to briefly review a new book on Wiesenthal's life, and adds that his own research reveals an even more shocking truth:
"Dr Segev shows that so much of Wiesenthal's account of his life was the product of exaggeration and self-mythologising. …[T]he truth is that the great Nazi hunter is far, far worse than Dr Segev makes out. In my view, Simon Wiesenthal was a liar and a fraud. In fact, I'd go so far as to say he was one of the biggest conmen of the 20th century."
Everyone should read Mr. Walters' piece, and we add that it very largely confirms what Mark Weber of the Institute for Historical Review has been saying about Wiesenthal for many years:
"It is difficult to say just what drives this remarkable man. Is it a craving for fame and praise? Or is he trying to live down a shameful episode from his past? Wiesenthal clearly enjoys the praise he receives. 'He is a man of considerable ego, proud of [his] testimonials and honorary degrees,' the Los Angeles Times has reported. Bruno Kreisky has given a simpler explanation. He said that Wiesenthal is 'driven by hatred' (von Hass diktiert).
"In light of his well-documented record of deception, lies and incompetence, the extravagent praise heaped upon this contemptible man is a sorry reflection of the venal corruptibility and unprincipled self-deception of our age."
Read the full Walters article at The Daily Mail