Russia Hands Over More Katyn Massacre Documents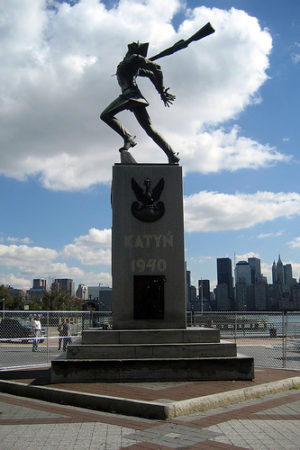 RUSSIAN PROSECUTORS will hand over more documents on the Katyn massacre to Poland on Thursday, a spokesman for the Russian Prosecutor General's office said.
…"On September 23, a total of 20 volumes of documents concerning the execution of Polish nationals in Katyn will be handed over in the Russian Prosecutor General's office," the spokesman said.
The Katyn massacre, when thousands of officers, police and civilians taken prisoner during the 1939 partitioning of Poland by the Soviet Union and Nazi Germany were killed, has remained one of the most painful issues in the Russian-Polish relations.
The Soviet Union tried to blame the massacre on Nazi Germany, saying the killings took place in 1941, when the territory was in German hands, until Soviet leader Mikhail Gorbachev formally admitted in 1990 that the executions took place around 1940, and were carried out by the Soviet secret police, the NKVD.
In 1990s, Russia handed to Poland copies of archive documents from the top-secret File No.1, which placed the blame solely on the Soviet Union.