Jimmie Aakesson, the Face of Sweden's White Nationalists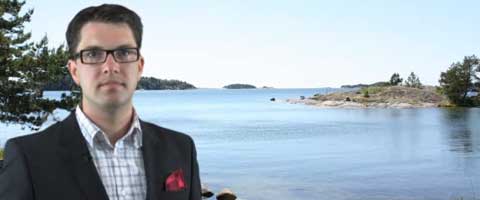 AT 31, Jimmie Aakesson has already spent five years at the helm of the far-right Sweden Democrats and is credited with a populist makeover that made it possible for the party to be voted into parliament Sunday.
A member of the Sweden Democrats since the age of 15, the youthful leader has helped catapult the party from its status as an obscure movement with a neo-Nazi past and virtually no voter support to a more polished populist group.
The party won just 0.37 percent of votes in 1998, then 1.44 percent in 2002 before surging to 2.93 percent in the last general elections in 2006 after a year under Aakesson's tutelage.
It took around 4.6 percent in Sunday's vote, according to exit polls, passing the four-percent barrier for entering parliament and landing in the position of kingmaker, since neither the major right or left wing political bloc secured a majority.