Breaking Israel's Stranglehold Over American Foreign Policy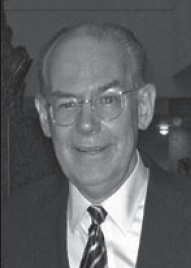 by Maidhc Ó Cathail
IF ISRAEL'S STRANGLEHOLD over U.S. foreign policy is to be broken, Americans will need to be informed about the harm that Washington's unconditional support for Israel is doing to American interests, say leading analysts of U.S.-Israeli relations.
According to John J. Mearsheimer (pictured), co-author of The Israel Lobby and U.S. Foreign Policy, "The only plausible way to weaken the lobby's influence on U.S. foreign policy is for prominent policymakers and opinion-makers to speak openly about the damage the special relationship is doing to the American national interest."
"Plenty of people in the United States, especially inside the Beltway, know that Israel is an albatross around America's neck," says Mearsheimer, the R. Wendell Harrison Distinguished Service Professor of Political Science at the University of Chicago. "But they are afraid to stand up and say that for fear that the lobby will attack them and damage their careers."
"Hopefully, some of them will develop a backbone," he adds.
Philip Giraldi, executive director of the Council for the National Interest, believes that Tel Aviv's stranglehold over Washington can be broken "only by directly challenging the power of the Israel lobby and the false narrative about how it is of value to the United States."
Giraldi, a contributing editor to The American Conservative, says that "it must be done from the bottom up as Israel cannot be challenged in the mainstream media, Congress, and in the White House."
"The American people must learn that Israel is and always has been a strategic liability that has done immense damage to the United States and its worldwide interests," concludes the former CIA officer….
Jeff Gates, former counsel to the U.S. Senate Committee on Finance, believes that "transparency, accountability and better design" are required to break Israel's hold on American foreign policy.
"At present, the American public is ignorant of Israel's all-pervasive influence. Its control includes the media-enabled deployment of fixed intelligence to induce this nation to war for Greater Israel," says Gates, author of Guilt By Association: How Deception and Self-Deceit Took America to War.
"We will know that accountability is underway when we see federal grand juries convened to consider charges against Israel's agents, assets and sayanim (volunteers). When a jury brings in the first verdict for treason, Americans will know that the rule of law is being restored. We will know that a solution is within sight when the many appendages of its lobby are required to register as foreign agents."
Maidhc Ó Cathail is a widely published writer based in Japan.