ABBA Sues Pro-White Danish Party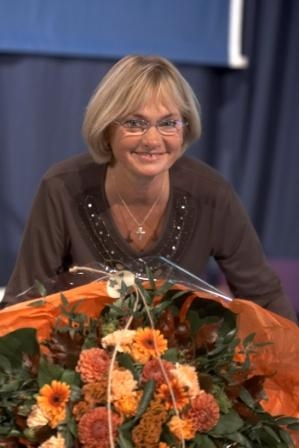 ABBA stars Benny Andersson and Björn Ulvaeus have instructed their lawyers to contact the Danish People's Party after the far-right party used and changed one of their songs to honor its leader.
Björn and Benny's hit song 'Mamma Mia' was given a revamp by the Danish People's Party youth league in honour of the party leader, Pia Kjærsgaard (pictured), with the words changed to 'Mamma Pia'.
Andersson, who last year donated a million kronor (€109,000) to aid the EU election campaign of Sweden's Feminist Initiative, has reacted angrily to the Danish anti-immigrant party taking liberties with his copyrighted material, news agency TT Spectra and Swedish newspaper the Local said….
The young nationalists amended the text to 'Mamma Pia' and gave the leader a rousing rendition at the party congress, but declined to seek the permission of the Swedish authors first.
"Firstly, you can not just re-write songs as you like and secondly we want them to understand that we have absolutely no interest in supporting their party," said Benny Andersson.
The multi-millionaire artists have now instructed their record company Universal to pursue legal action against the party.
Pia Kjærsgaard recently visited Sweden to support the campaign of the Sweden Democrats, speaking at a rally in Höganäs in Skåne.