Thousands Are Escaping the US; Departing Flood Accelerating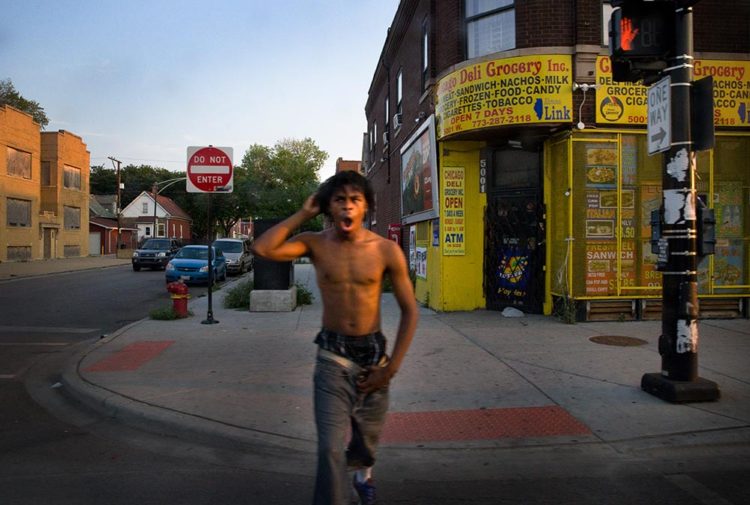 by David Sims
THE STAMPEDE has begun. Flee if you can.
235 persons renounced their US citizenship in 2008.
731 persons renounced their US citizenship in 2009.
1485 persons renounced their US citizenship in 2010.
1781 persons renounced their US citizenship in 2011.
About 3000 persons renounced their US citizenship in 2012-13.
3415 persons renounced their US citizenship in 2014.
About 6500 persons renounced their US citizenship in 2015. (Source: US State Department via Wikipedia)
Amusingly, I just found out that it was free to renounce your US citizenship until the middle of Barack Obama's first presidential term, but the government began charging people a $450 fee to renounce their citizenship beginning in July 2010. But the flood has only accelerated since then. That fee, I suppose, is the US equivalent of the Berlin Wall. It's a throttle, at any rate, as is the 30 per cent. "exit tax" that is now in force. Who knows how many would have left if these throttles had not been in place?
The faster people expatriate, the higher the fees and taxes will become. Before long, most people trying to get out of the country will be forced to request a "payment plan," and there will be interest involved, and then the Jews will start taking profit on us as we leave their paradise. [Schlomo — I know you're reading this — you are morally bound to pay Mr. Sims half of your takings for this idea. — Ed.]
Are you rich enough to pay the fee to flee the land of the not-so-free?
With regard to the exit tax, plan ahead. Take the cash out incrementally. Claim you spent it. Move the cash overseas in small amounts. Change your citizenship only after your assets have been thus siphoned abroad.
But the harsh reality is that most of us, unless we have relatives or close friends overseas who are very well situated, have no better place to go. We are already backed into corners, and if there were anywhere left to run, the Jews would see to it that their minions pursued us there. So that's it. It's them or us. Fight or die. I don't think that point can be missed by any intelligent White man or woman now. We have nowhere to run. What we do have, though, is a really bad problem with cowardice.
* * *
Source: Author
* * *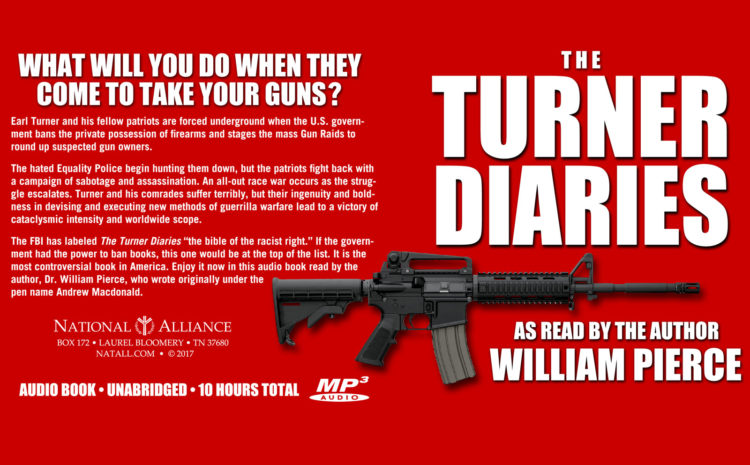 Listen: Turner Diaries commercial
OUR NEW, remastered audio book edition of The Turner Diaries read by the author, Dr. William Pierce, is now available. You can get your copy now — the CDs are are shipping as soon as orders come in.
The original recordings, made by Dr. Pierce and Kevin Strom on reel-to-reel tape in 1995, had been digitized in the early 2000s, but that digitization process was primitive compared to what we are capable of today; we have remastered this important work using the latest software — and we did it the careful, slow, difficult, craftsman-like way — the way Dr. Pierce would have wanted it.
We are proud to offer you the result, which can be ordered online via http://natall.com/td or by postal mail from National Alliance, Box 172, Laurel Bloomery TN 37680 USA. The fidelity of the disc is excellent: On a good speaker system, it sounds as if Dr. Pierce is with you, reading his book to you personally. There is nothing quite like hearing the man who created The Turner Diaries read it to you himself. And, by purchasing this mp3-CD, you will be supporting the important work of the National Alliance.
Listen: Turner Diaries commercial
* * *