The Greatest Generation
ANOTHER CLEVER video from Murdoch Murdoch takes on the shallow myths of the World War 2 generation. Many millennial Whites will get this immediately, but older Whites — those whose parents or grandparents fought in the Bad War — will feel resentment at having their myths exploded so quickly and so powerfully. But that is exactly what they need in order to be able to understand how they were rooked and cheated of everything that matters — how the Jews used them as cannon fodder in a war against their own race.
Some of the comments on the video indicate it is having an impact:
"On the money. I remember seeing an interview with an old war vet in the UK who basically said that if he knew back then what things were going to turn out like he would have turned back at the port — or would have laid down his weapons and surrendered."
"Gotta feel bad for allied WWII vets who lived to see the West turn into what it is. The lucky ones were those that died in combat."
"Ezra Pound and many other patriots during the time tried to warn them but they wouldn't listen."
"'If the British soldiers in Normandy who went to the beaches in 1944 could see what happened today, they would not have gone 40 yards up the beach.'– David Irving"
"At first when I watched this I was angry. Angry that Murdoch Murdoch had mocked our grandfather's sacrifice. But now I realise that the entire point of this satire is that our fathers were tricked into a war they didn't need to fight. All I can feel now is pity for the worthless sacrifice."
"Yes. Our people are still dying for the Jews in the Middle East now. Before it was Europe and Asia, now we are doing the bidding of Jews everywhere."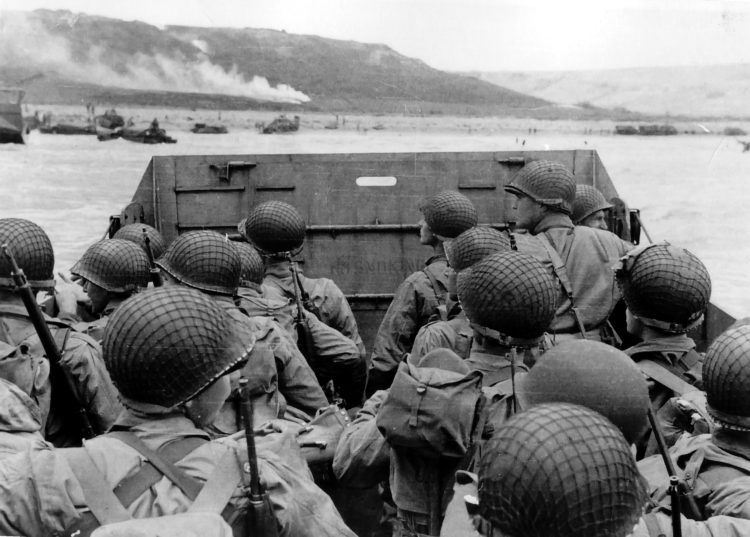 * * *
Source: Hadding Scott and Murdoch Murdoch
* * *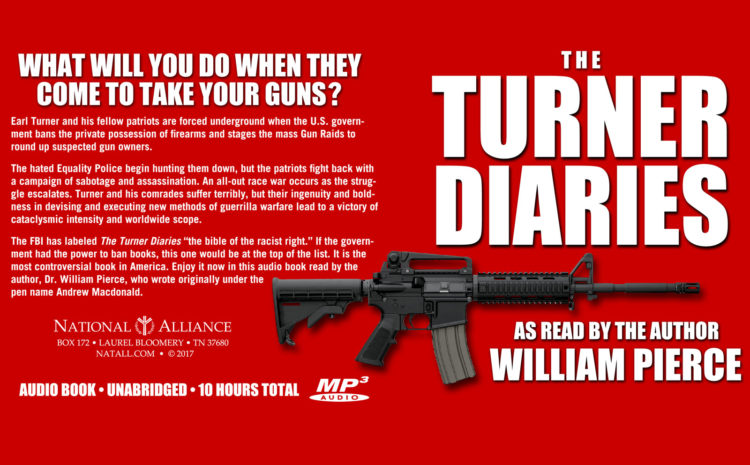 Listen: Turner Diaries commercial
OUR NEW, remastered audio book edition of The Turner Diaries read by the author, Dr. William Pierce, is now available. You can get your copy now — the CDs are are shipping as soon as orders come in.
The original recordings, made by Dr. Pierce and Kevin Strom on reel-to-reel tape in 1995, had been digitized in the early 2000s, but that digitization process was primitive compared to what we are capable of today; we have remastered this important work using the latest software — and we did it the careful, slow, difficult, craftsman-like way — the way Dr. Pierce would have wanted it.
We are proud to offer you the result, which can be ordered online via http://natall.com/td or by postal mail from National Alliance, Box 172, Laurel Bloomery TN 37680 USA. The fidelity of the disc is excellent: On a good speaker system, it sounds as if Dr. Pierce is with you, reading his book to you personally. There is nothing quite like hearing the man who created The Turner Diaries read it to you himself. And, by purchasing this mp3-CD, you will be supporting the important work of the National Alliance.
Listen: Turner Diaries commercial
* * *