Surprise, Surprise: Cemetery Officials Say There Were No "Anti-Semitic" Attacks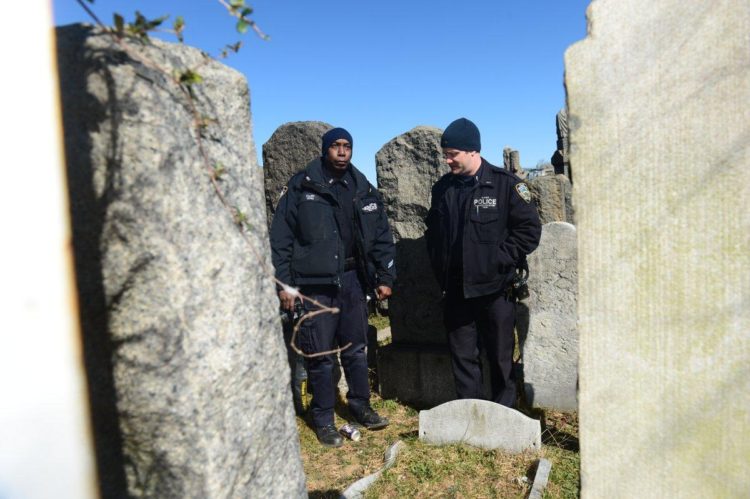 Jewish groups enraged at their hoax being exposed; double down on preposterous claims of "desecration"
POLICE and the general manager of a Jewish cemetery in Brooklyn said that 42 fallen headstones were not caused by vandals, saying Sunday that the memorials had naturally tipped over due to age — though some elected officials were calling for an investigation, anyway.
"It definitely was not vandalism," Marisa Tarantino, general manager of the Washington Cemetery on Bay Parkway in Midwood, told reporters.
"The older sections, as the stones wear, they do fall over or are unstable," she continued. "What we do is we lay them across the grave to keep them memorialized rather than taking (them) away."
A police spokesman agreed.
"There's no evidence of vandalism," the spokesman said. "In conference with managers of the cemetery, it appears to be a result of neglect of maintenance combined with environmental factors, such as the soil giving way."
But later Sunday, Jewish leaders including Assemblyman Dov Hikind showed up outside the 100-acre property. Hikind said he is "demanding an investigation."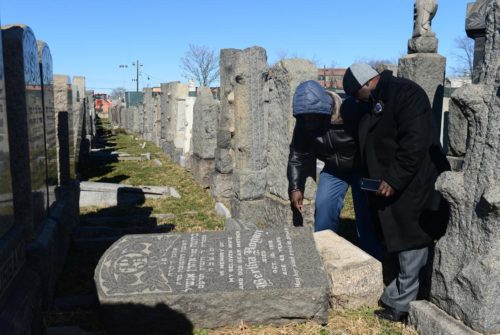 "There are many tombstones that clearly have been pushed over, clearly vandalized," he added. "We are not talking about tombstones that are naturally lying down. There are some of those. All you gotta do is walk in there and see that something is just not right."
Tarantino said staff actually leaves them that way when "they are unable to be reset."
"We do appreciate the community's concern but if they would have called the office we would have explained it to them," she added.
Still, Hikind said a community resident noticed something was amiss during a Sabbath walk and informed community leaders after sundown Saturday.
The Albany pol said the police commissioner and the hate crime task force visited the area of 20th Ave. and 57th St.
"They are taking it seriously," said Hikind, who pointed at a section of barbed wire missing in the area facing the toppled tombstones.
"Someone cut this? Who cut it? Why did they do it? Just to have fun?" he barked. One observer pointed out that "several layers of barbed wire were uncut in the same area of the fence where Hikind was pointing, layers that still would have impeded any climbing. Why would anyone armed with cutters not cut them too?" Cemetery officials and investigators agree: There were no "anti-Semitic" attacks whatsoever.
* * *
Source: New York Daily News and National Vanguard correspondents
* * *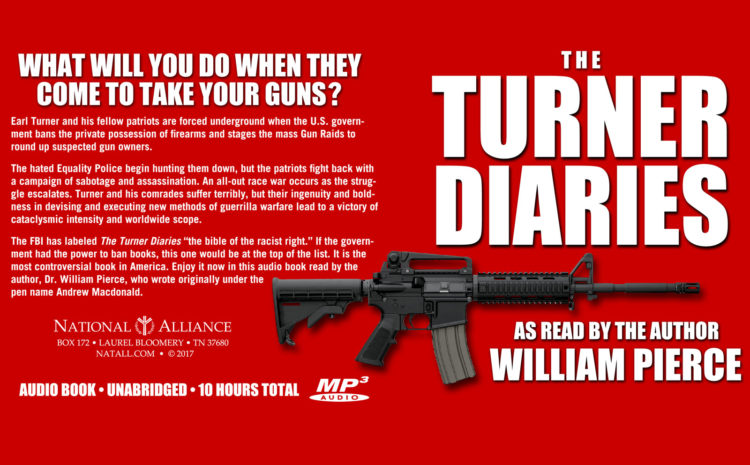 Listen: Turner Diaries commercial
OUR NEW, remastered audio book edition of The Turner Diaries read by the author, Dr. William Pierce, is now available. You can get your copy now — the CDs are are shipping as soon as orders come in.
The original recordings, made by Dr. Pierce and Kevin Strom on reel-to-reel tape in 1995, had been digitized in the early 2000s, but that digitization process was primitive compared to what we are capable of today; we have remastered this important work using the latest software — and we did it the careful, slow, difficult, craftsman-like way — the way Dr. Pierce would have wanted it.
We are proud to offer you the result, which can be ordered online via http://natall.com/td or by postal mail from National Alliance, Box 172, Laurel Bloomery TN 37680 USA. The fidelity of the disc is excellent: On a good speaker system, it sounds as if Dr. Pierce is with you, reading his book to you personally. There is nothing quite like hearing the man who created The Turner Diaries read it to you himself. And, by purchasing this mp3-CD, you will be supporting the important work of the National Alliance.
Listen: Turner Diaries commercial
* * *