South Africa and Iran Focus of Latest IHR Meeting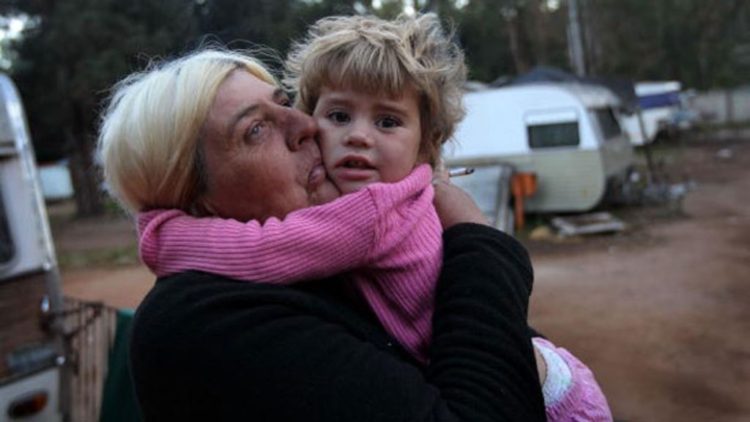 THE END OF White "apartheid" rule in South Africa during the early 1990s was supposed to usher in a golden era of freedom, prosperity and happiness. It hasn't worked out that way. For the country's people of European origin, prospects are not bright.
Even the BBC asks: "Do white people have a future in South Africa?" The influential news service goes on to note : "Virtually every week the press here report the murders of white farmers, though you will not hear much about it in the media outside South Africa. In South Africa you are twice as likely to be murdered if you are a white farmer than if you a police officer … The killings of farmers are often particularly brutal."
An ongoing campaign of anti-White policies and rhetoric amounts to a long-term genocidal threat against the country's European-origin population of some five million (about nine percent of the total).
At the next IHR meeting, two well-informed South Africans will speak about conditions in their homeland, and prospects for the future. Simon Roche and André Coetzee represent "Suidlanders," an organization dedicated to the protection of their country's White "Afrikaner" population. What they have to say is ominously relevant for Americans.
Also, Mark Weber will report on a recent visit to Iran (his third), where he met with activists, officials and writers from a range of countries who gathered in Tehran for a major international conference on Palestine. His observations are especially pertinent in light of recent threats against Iran by the new US President, and Iran's widening role and rising stature in the Middle East.
These speakers will address an IHR meeting on Saturday evening, March 25, 2017, from 6:30 pm to 9:30 pm. This private event will be at a venue in Orange County, southern California.
For information about attending, phone 714 – 593 9725, or e-mail ihr@ihr.org
There is no admission or cover charge, but donations to cover costs are welcome.
* * *
Source: Institute for Historical Review
* * *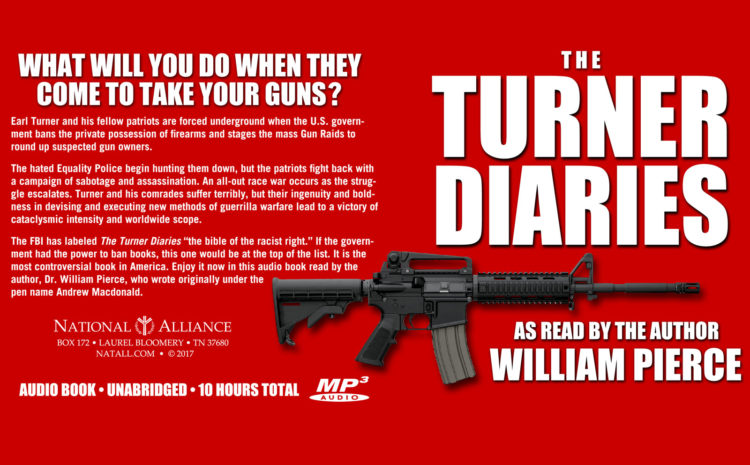 Listen: Turner Diaries commercial
OUR NEW, remastered audio book edition of The Turner Diaries read by the author, Dr. William Pierce, is now available. You can get your copy now — the CDs are are shipping as soon as orders come in.
The original recordings, made by Dr. Pierce and Kevin Strom on reel-to-reel tape in 1995, had been digitized in the early 2000s, but that digitization process was primitive compared to what we are capable of today; we have remastered this important work using the latest software — and we did it the careful, slow, difficult, craftsman-like way — the way Dr. Pierce would have wanted it.
We are proud to offer you the result, which can be ordered online via http://natall.com/td or by postal mail from National Alliance, Box 172, Laurel Bloomery TN 37680 USA. The fidelity of the disc is excellent: On a good speaker system, it sounds as if Dr. Pierce is with you, reading his book to you personally. There is nothing quite like hearing the man who created The Turner Diaries read it to you himself. And, by purchasing this mp3-CD, you will be supporting the important work of the National Alliance.
Listen: Turner Diaries commercial
* * *