Non-White Students At University Of Michigan Demand Segregation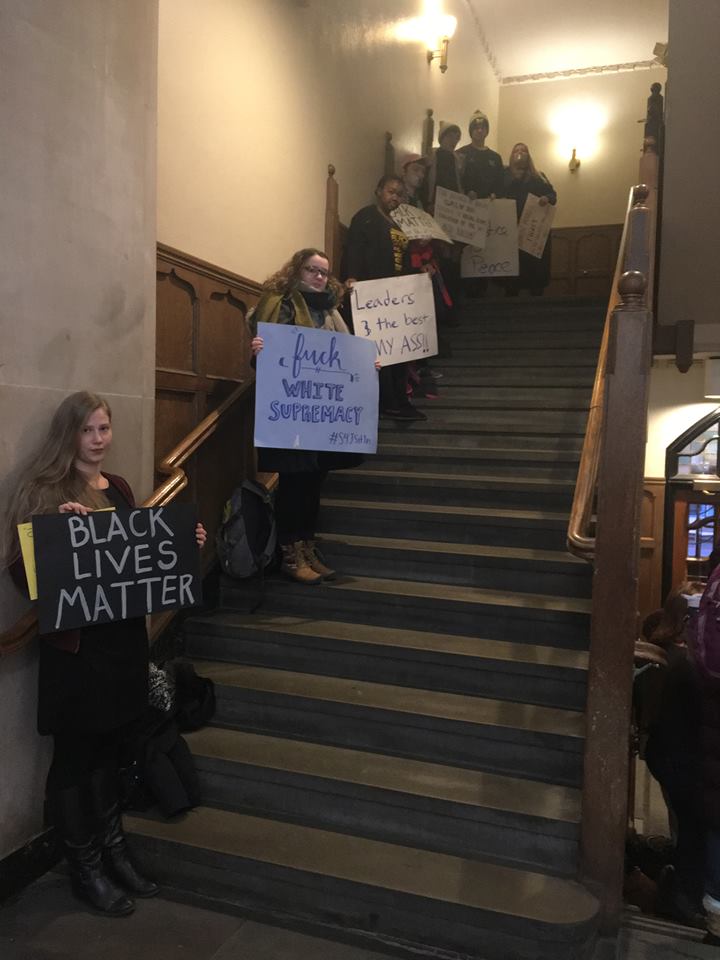 STUDENT ACTIVISTS at the University of Michigan are insisting on their own "permanent designated space on central campus for Black students and students of color to organize and do social justice work," The College Fix reports.
This latest demand is just the beginning for "Students4Justice," who are waging war against the academic institution with sit-ins this month to try to force the university's administration to comply with their demands. They have also distributed a petition saying that the school's president, Mark Schlissel, refuses to take them seriously.
The "students of color" are adamant about being segregated, just as the taxpayer-funded university is completing construction on a new $10 million Black student center.
The students say the student center is quite nice but insufficient for their needs, "because we want a space solely dedicated to community organizing and social justice work specifically for people of color."
The students continued in a demand letter that "We want documentation of past, current, and future student activism and this should be a permanent space that is staffed, and has resources for students to organize and share resources."
They also want increased assistance for "marginalized" students who are allegedly victims of "oppressive attacks," more "Black, Arab and PoC" faculty hired, better reporting of "bias incidents," and more financial aid for poor students.
"Our president has blatantly ignored us and it is time for us to speak up. We have been told that our demands are 'rude,'" states a Facebook post. "We are calling on someone to care about students' concerns and to lead us with integrity and help us fight against the oppression and hateful acts that try to destroy us and our community."
Though leaders of the Students4Justice were not available for comment, a campus spokesman did inform The College Fix that "at this point, our colleagues in Student Life have been working with the Students4Justice leaders to better understand their concerns. This is our normal process."
Michigan hasn't broadcast the news that students on their campus are advocating neo-segregation, but the story leaked our through the Michigan Review, a student news service that first reported the ongoing conflict.
* * *
Source: Daily Caller
* * *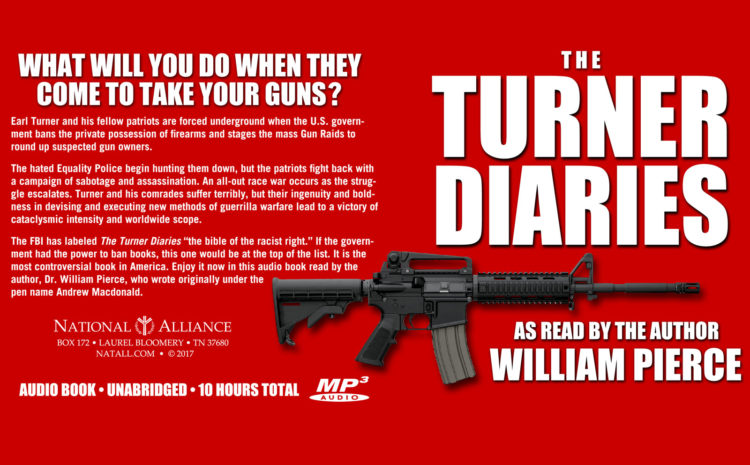 Listen: Turner Diaries commercial
OUR NEW, remastered audio book edition of The Turner Diaries read by the author, Dr. William Pierce, is now available. You can get your copy now — the CDs are are shipping as soon as orders come in.
The original recordings, made by Dr. Pierce and Kevin Strom on reel-to-reel tape in 1995, had been digitized in the early 2000s, but that digitization process was primitive compared to what we are capable of today; we have remastered this important work using the latest software — and we did it the careful, slow, difficult, craftsman-like way — the way Dr. Pierce would have wanted it.
We are proud to offer you the result, which can be ordered online via http://natall.com/td or by postal mail from National Alliance, Box 172, Laurel Bloomery TN 37680 USA. The fidelity of the disc is excellent: On a good speaker system, it sounds as if Dr. Pierce is with you, reading his book to you personally. There is nothing quite like hearing the man who created The Turner Diaries read it to you himself. And, by purchasing this mp3-CD, you will be supporting the important work of the National Alliance.
Listen: Turner Diaries commercial
* * *