German Patriots Advance Again in Saarland Regional Election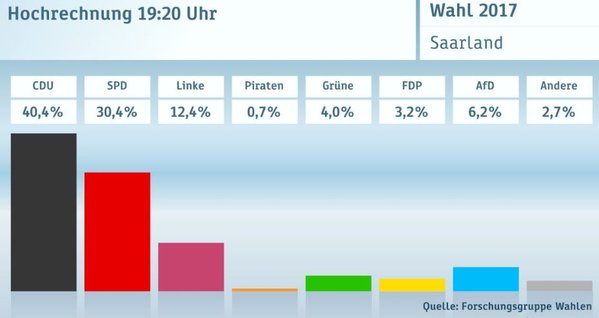 This is interesting not so much because elections are an answer to our race's problems (they are not), but in that it indicates large numbers of intelligent Whites in Germany are being radicalized with the racial-nationalist vision. A million won't be enough to win many elections, but it is more than enough to mount a revolution.
A PARTY WHICH has existed for less than three years now has representatives in 12 of the 16 German regional parliaments.
Racial nationalists are closely watching politics in Germany, where incumbent — supposedly 'conservative' — Chancellor Angela Merkel shamefully betrayed her people in 2015 by welcoming hordes of immigrants, with horrific consequences.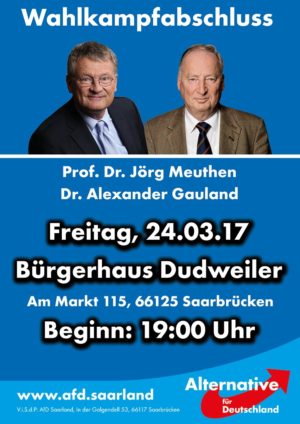 A general election is due in September this year, which polls and most observers predict Merkel will lose. She has been in power with the support of the socialist SPD, but increasing numbers of German voters have been flocking to the anti-immigration party Alternative for Germany (AfD), which has only existed since 2013 and has become increasingly radical on immigration and related questions since 2015.
Today there was an election for the Landtag (regional parliament) of Saarland, a region with a population around one million, centered on the city of Saarbrücken, near the German-French border.
Slightly surprisingly, early results show that Merkel's party has polled quite well in Saarland, perhaps because conservative voters were alarmed at the possibility of a socialist alliance with the ex-communist Left Party (Die Linke).
Some weak-willed middle class voters of this sort have thus been prepared to ignore or forgive Merkel's shocking betrayal of German interests. Nevertheless, it was a positive sign that AfD won Saarland Landtag seats for the first time today, polling somewhere over 6%.
The next German regional election is in North Rhine-Westphalia — the largest of Germany's states with a population of 18 million, including four big cities: Cologne, Düsseldorf, Dortmund and Essen. This NRW region has taken a vast number of the immigrants admitted by Merkel. Seen as a socialist stronghold, NRW votes on May 14th. A week earlier French voters will have the decisive second round in their presidential election. Marine Le Pen is expected to contest that second round against a centrist, pro-immigration candidate.
* * *
Source: Heritage and Destiny magazine
* * *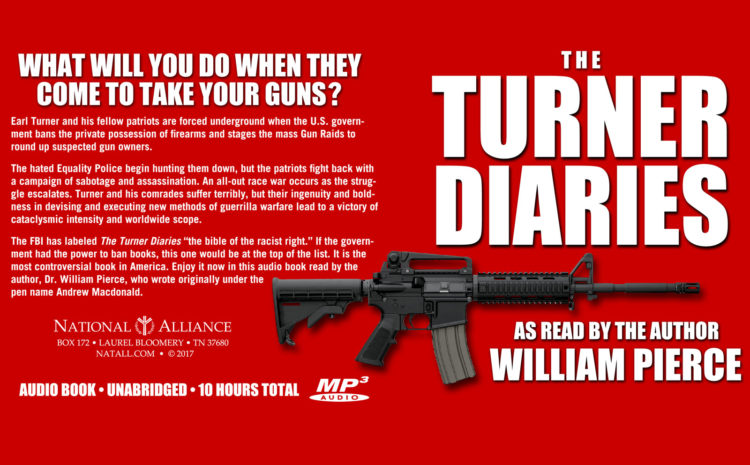 Listen: Turner Diaries commercial
OUR NEW, remastered audio book edition of The Turner Diaries read by the author, Dr. William Pierce, is now available. You can get your copy now — the CDs are are shipping as soon as orders come in.
The original recordings, made by Dr. Pierce and Kevin Strom on reel-to-reel tape in 1995, had been digitized in the early 2000s, but that digitization process was primitive compared to what we are capable of today; we have remastered this important work using the latest software — and we did it the careful, slow, difficult, craftsman-like way — the way Dr. Pierce would have wanted it.
We are proud to offer you the result, which can be ordered online via http://natall.com/td or by postal mail from National Alliance, Box 172, Laurel Bloomery TN 37680 USA. The fidelity of the disc is excellent: On a good speaker system, it sounds as if Dr. Pierce is with you, reading his book to you personally. There is nothing quite like hearing the man who created The Turner Diaries read it to you himself. And, by purchasing this mp3-CD, you will be supporting the important work of the National Alliance.
Listen: Turner Diaries commercial
* * *