Cultural Enrichment: MS-13 Savages Sacrifice Teenage Girl to Appease Demon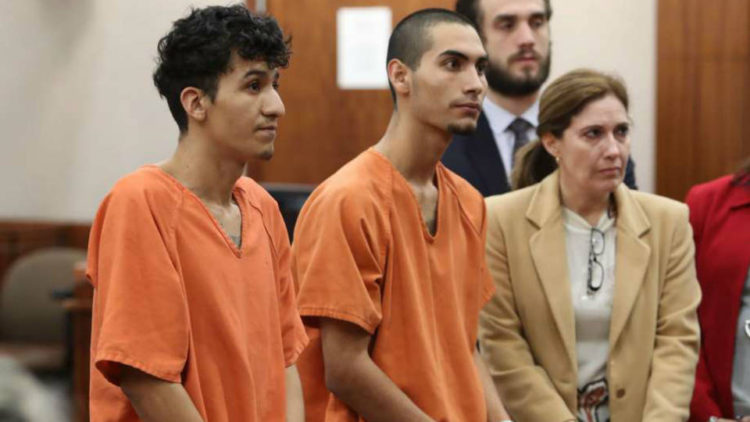 Banning Islam would not have helped in this case. The only solution is banning all non-Whites from our living space — forever.
WHEN LIBERALS list the benefits of multiculturalism, they always seem to overlook "human sacrifice".
Two illegal immigrant gang members from El Salvador who had a Satanic shrine in their Houston apartment are suspects in the killing of one teenager and the kidnapping of another, authorities said.

Gang leader Miguel Angel Alvarez-Flores, 22, who also goes by 'Diabolico,' and 18-year-old Diego Alexan Hernandez-Rivera appeared in Houston court Wednesday on charges of aggravated kidnapping and murder.

The MS-13 gang members laughed, smiled and waved in court.
As if having a ruling elite involved in weird rituals isn't enough, we now have to worry about illegal aliens appeasing spirits of the underworld with teenage girls.
For the record, I doubt these subhumans have any substantial knowledge of the occult; instead, they're probably just broken, depraved creatures, unable to apprehend the Good.
As such, I'm willing to bet that the "demon" to whom this poor girl was sacrificed was little more than a figment of their substance-addled imaginations.
MS-13 has a reputation for being extremely violent and sadistic. But make no mistake — we could easily remove every gang member from society if we wanted to. In fact, the majority of America's most glaring problems could be solved quite easily. It's just a question of ensuring that a new aristocracy arises to replace our hostile ruling elite.
And that, my friends, is why we must win.
* * *
Source: Red Ice
* * *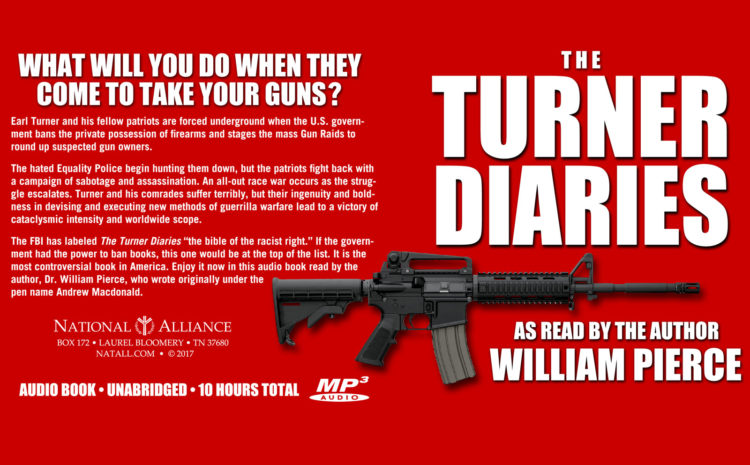 Listen: Turner Diaries commercial
OUR NEW, remastered audio book edition of The Turner Diaries read by the author, Dr. William Pierce, is now available. You can get your copy now — the CDs are are shipping as soon as orders come in.
The original recordings, made by Dr. Pierce and Kevin Strom on reel-to-reel tape in 1995, had been digitized in the early 2000s, but that digitization process was primitive compared to what we are capable of today; we have remastered this important work using the latest software — and we did it the careful, slow, difficult, craftsman-like way — the way Dr. Pierce would have wanted it.
We are proud to offer you the result, which can be ordered online via http://natall.com/td or by postal mail from National Alliance, Box 172, Laurel Bloomery TN 37680 USA. The fidelity of the disc is excellent: On a good speaker system, it sounds as if Dr. Pierce is with you, reading his book to you personally. There is nothing quite like hearing the man who created The Turner Diaries read it to you himself. And, by purchasing this mp3-CD, you will be supporting the important work of the National Alliance.
Listen: Turner Diaries commercial
* * *