Will Brexit Mean More Asian Immigrants?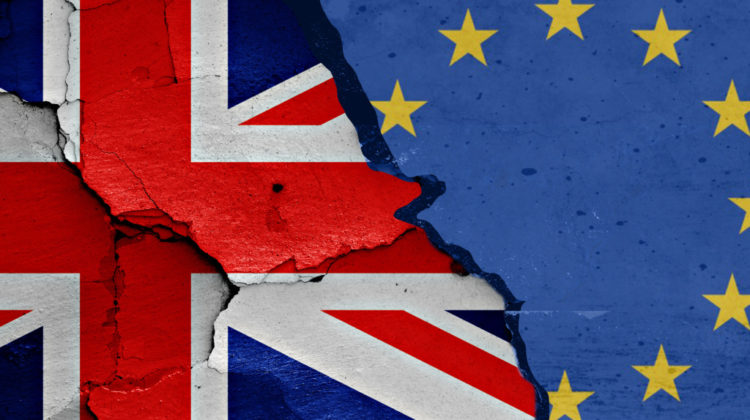 WHILE MANY nationalists enthusiastically campaigned for 'Brexit' and are still celebrating victory in this year's referendum, a little-discussed subplot of the Brexit drama developed further this week.
For most Brexit voters, immigration was the most important issue at stake in the referendum. Yet among their fellow Brexiteers were lobby groups such as the Bangladesh Caterers Association, representing Britain's curry restaurant trade. They backed Brexit on the basis that reducing immigration from European countries would mean increasing immigration from the Indian subcontinent.
Now the curry trade is further inflaming the debate. According to the Financial Times, Pasha Khandaker, president of the Bangladesh Caterers Association, has said that he is disappointed by the current rhetoric of Theresa May and her Home Secretary Amber Rudd, who have indicated their aim to reduce annual net migration to below 100,000.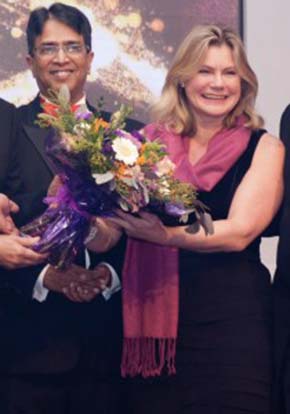 Mr Khandaker sees this as a betrayal, since he believed that Brexit would lead to an "Australian style points system" which would benefit his industry's case for more Asian immigrants.
H&D would make two points here. First, this exposes yet again the absurdity of nationalists arguing for an Australian-style immigration system, which every informed person knows has for many years been a disaster for White Australia.
Second: Mr Khandaker shouldn't be too worried by Tory rhetoric on immigration. If past experience is any guide, the present Prime Minister (just like her 'Iron Lady' predecessor) will talk a great deal about immigration, then preside over a further ethnic transformation of our country.
Even if today's Tories succeed in cutting net immigration to 100,000, the ethnic complexion of those new arrivals will be a great deal darker than when we were in the EU. Good news for colour-blind Ukippers perhaps, but a disaster for racial nationalists.
* * *
Source: Heritage and Destiny magazine
* * *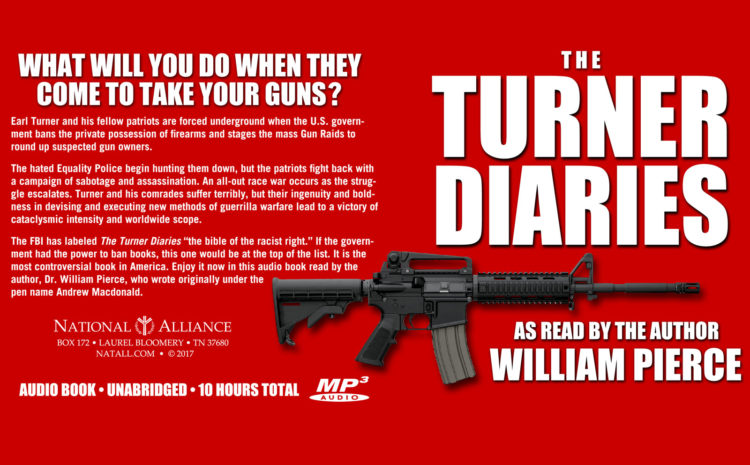 Listen: Turner Diaries commercial
OUR NEW, remastered audio book edition of The Turner Diaries read by the author, Dr. William Pierce is now available. You can get your copy now — the CDs are are shipping as soon as orders come in.
The original recordings, made by Dr. Pierce and Kevin Strom on reel-to-reel tape in 1995, had been digitized in the early 2000s, but that digitization process was primitive compared to what we are capable of today; we have remastered this important work using the latest software — and we did it the careful, slow, difficult, craftsman-like way — the way Dr. Pierce would have wanted it.
We are proud to offer you the result, which can be ordered online via http://natall.com/td or by postal mail from National Alliance, Box 172, Laurel Bloomery TN 37680 USA. The fidelity of the disc is excellent: On a good speaker system, it sounds as if Dr. Pierce is with you, reading his book to you personally. There is nothing quite like hearing the man who created The Turner Diaries read it to you himself. And, by purchasing this mp3-CD, you will be supporting the important work of the National Alliance.
Listen: Turner Diaries commercial
* * *