Unraveling of Huge Multibillion-Dollar Investment Fraud Uncovers Nest of Jews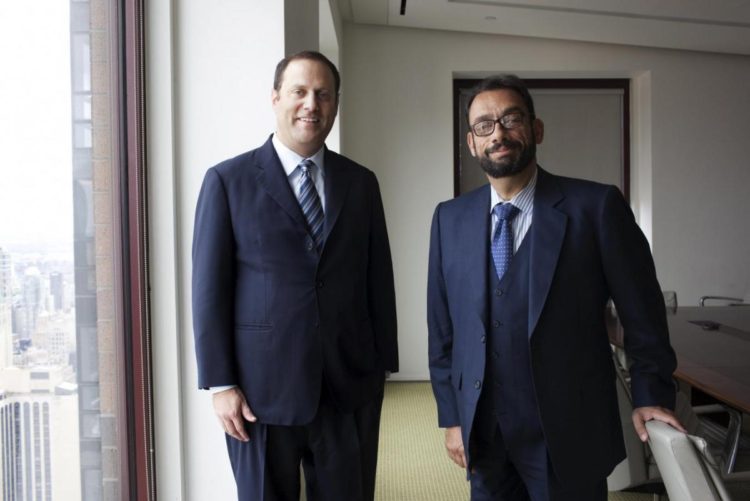 TOP EXECUTIVES of New York-based hedge fund manager Platinum Partners were arrested on Monday and charged with running an approximately $1 billion fraud that federal prosecutors said became "like a Ponzi scheme" as its largest investments lost much of their value.
Platinum, led by Mark Nordlicht, for years was known for producing exceptionally high and consistent returns by taking an usually aggressive approach to investing and fund management, as outlined by a Reuters Special Report in April.
"As alleged, Nordlicht and his cohorts engaged in one of the largest and most brazen investment frauds perpetrated on the investing public," Brooklyn-based U.S. Attorney Robert Capers said in a statement. The charges detailed schemes that included exaggerating the value of their investments, paying some clients ahead of others and rigging a bond vote in their favor.
Nordlicht, Platinum's 48-year-old founding partner and chief investment officer, was arrested at his New Rochelle, New York, home on charges listed in an indictment filed in federal court in Brooklyn.
Others arrested included David Levy, 31, Platinum's co-chief investment officer, and Uri Landesman, 55, the former president of the firm's signature fund, said Federal Bureau of Investigation spokeswoman Adrienne Senatore.
Platinum is already liquidating its hedge funds, two of which have received bankruptcy protection. The firm and some of its executives also face lawsuits accusing them of stealing money or intellectual property from companies they invested in.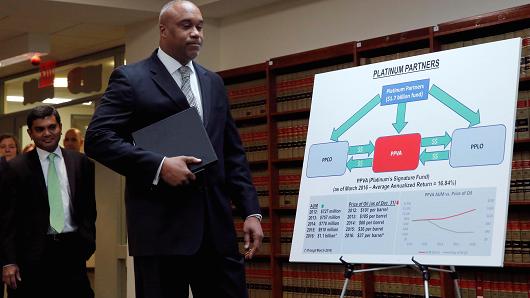 The nearly 50-page indictment on Monday said that since 2012, Nordlicht, Levy and Landesman schemed to defraud investors by overvaluing illiquid assets held by its flagship Platinum Partners Value Arbitrage Fund LP, mostly energy-related investments hit by the dramatic decline in oil prices.
This caused a "severe liquidity crisis" that Platinum at first tried to remedy through high-interest loans between its funds before selectively paying some investors ahead of others, the indictment said.
Nordlicht, Levy and Jeffrey Shulse, former chief executive officer of Platinum's majority-owned Black Elk Energy Offshore Operations, also defrauded the Texas energy company's bondholders, the indictment said.
Black Elk is now defunct. A remaining litigation trust is attempting to claw back money from Platinum and its executives over a scheme, described in the U.S. Department of Justice charges on Monday and by Reuters in April, that used the Beechwood group of reinsurance companies to rig a bond vote and pay the hedge fund manager ahead of creditors.
A Platinum spokesman declined to comment. Nordlicht's lawyer and a Beechwood spokesman did not immediately respond to requests for comment.
Michael Sommer, Levy's lawyer, said he looked forward to clearing his client's "good name."
Lawyers for Shulse and the other defendants could not be immediately identified.
Founded in 2003, Platinum until this year had more than $1.7 billion under management, the indictment said. The Value Arbitrage fund reported average returns of more than 17 percent from its inception, according to prosecutors.
But this year, a series of investigations tied to Platinum came to a head. This led the firm to hire an independent monitor in July to unwind its funds, and a Cayman Islands court in August placed its main offshore funds into liquidation.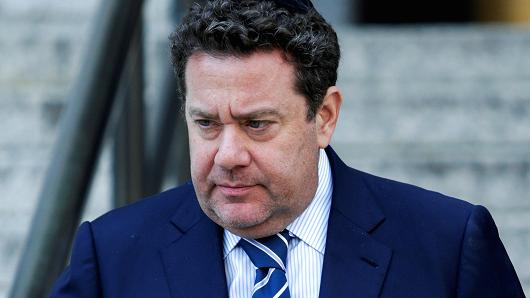 Those moves came after the June arrest of Murray Huberfeld, a Platinum associate who prosecutors say was a founder, on charges in Manhattan federal court that he orchestrated a bribe to the head of the New York City prison guards' union, Norman Seabrook, to secure a $20 million investment with the firm. Both have pleaded not guilty.
Two weeks later, the FBI and U.S. Postal Inspection Service raided Platinum's Manhattan offices in a separate fraud investigation that culminated in Monday's indictment.
Others indicted on Monday include Joseph Sanfilippo, Value Arbitrage's former chief financial officer; Joseph Mann, a former Platinum marketing employee; and Daniel Small, a Platinum managing director.
The U.S. Securities and Exchange Commission said on Monday that it was seeking a court-appointed receiver for funds managed by Platinum Credit Management, the firm's second-largest vehicle after Value Arbitrage.
The case is U.S. v. Nordlicht et al, U.S. District Court, Eastern District of New York, No. 16-cr-640.
* * *
Source: CNBC
* * *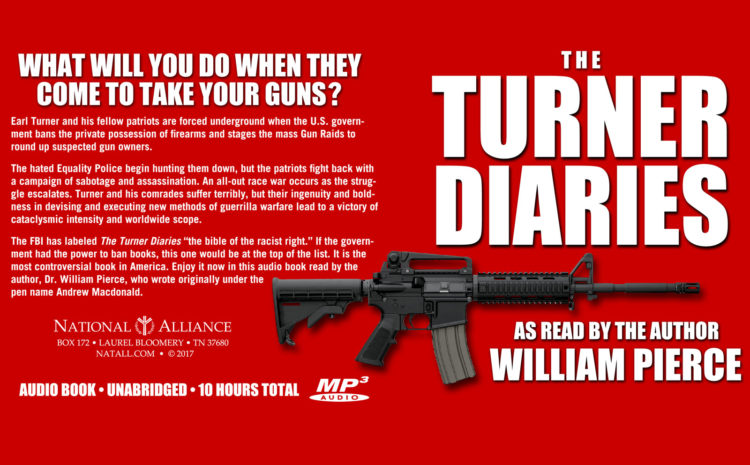 Listen: Turner Diaries commercial
OUR NEW, remastered audio book edition of The Turner Diaries read by the author, Dr. William Pierce, is now available. You can get your copy now — the CDs are are shipping as soon as orders come in.
The original recordings, made by Dr. Pierce and Kevin Strom on reel-to-reel tape in 1995, had been digitized in the early 2000s, but that digitization process was primitive compared to what we are capable of today; we have remastered this important work using the latest software — and we did it the careful, slow, difficult, craftsman-like way — the way Dr. Pierce would have wanted it.
We are proud to offer you the result, which can be ordered online via http://natall.com/td or by postal mail from National Alliance, Box 172, Laurel Bloomery TN 37680 USA. The fidelity of the disc is excellent: On a good speaker system, it sounds as if Dr. Pierce is with you, reading his book to you personally. There is nothing quite like hearing the man who created The Turner Diaries read it to you himself. And, by purchasing this mp3-CD, you will be supporting the important work of the National Alliance.
Listen: Turner Diaries commercial
* * *