Tech Industry Trying to Censor Gab.ai to Shut Down Free Speech and Control the Narrative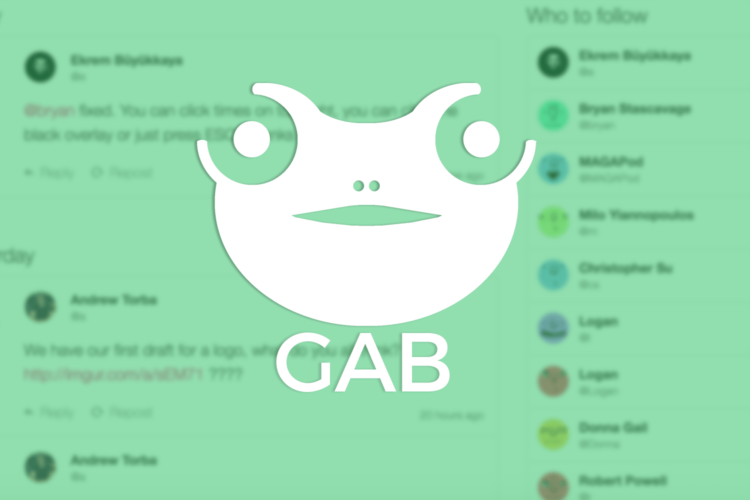 TWITTER alternative Gab is facing censorship from the tech industry on two fronts. Twitter apparently no longer allows sharing between the two social media platforms, while Apple rejected the GAB IOS app on the grounds that it includes user-posted pornographic content, a problem shared by all social media platforms.
GAB CEO Andrew Torba, a.k.a. the GabFather, is appealing this decision.
"The double standards of Silicon Valley are on full display with this app store rejection from Apple. Apps like Tumblr, Reddit, and Twitter are flooded with pornographic content and allowed to remain on the App store," he explained in an email to Breitbart Tech.
During the election season, Twitter suspended several users on the political right for alleged hate speech, but seldom took any action for similar behavior on the left. It also was regularly accused of shadow-banning users and hashtags unfavorable to Hillary Clinton.
Also, back in August, Apple CEO Tim Cook hosted a big-ticket fundraiser for Hillary Clinton.
Gab's issues with "Big Social" are hardly a surprise since it's no particular secret that Silicon Valley tilts left. You may recall that earlier this year, Facebook found itself engulfed in a controversy over suppressing conservative-oriented stories from its trending news section, which led to a change in curation procedures. It also prompted Torba to decide to develop Gab in the first place.
Moreover, in another questionable decision, in its stated effort to weed out "fake news," Facebook selected four or five left-wing organizations including Politifact, as fact-checkers.
Parenthetically, allegations also emerged during the campaign that Google was suppressing information unfavorable to Hillary Clinton.
In a separate interview with Breitbart Tech, Torba — a Trump supporter who was kicked out of a Silicon Valley start-up organization after a heated online dispute with other members — noted that his platform won't engage in politically correct suppression of free speech.
"We believe that the only valid form of censorship is self-censorship, an individual's freedom to opt-out. Gab empowers users to self-censor and remove unwanted followers, words, phrases, and topics they don't want to see in their feeds to help stop and prevent different forms [of] harassment. However, we do take steps to protect ourselves and our users from illegal activity."
Still a work in progress, the rapidly growing Gab.ai, which allows a 300-character message rather than Twitter's 140, is accepting new users, but there is a bit of a waiting list.
* * *
Source: Natural News
* * *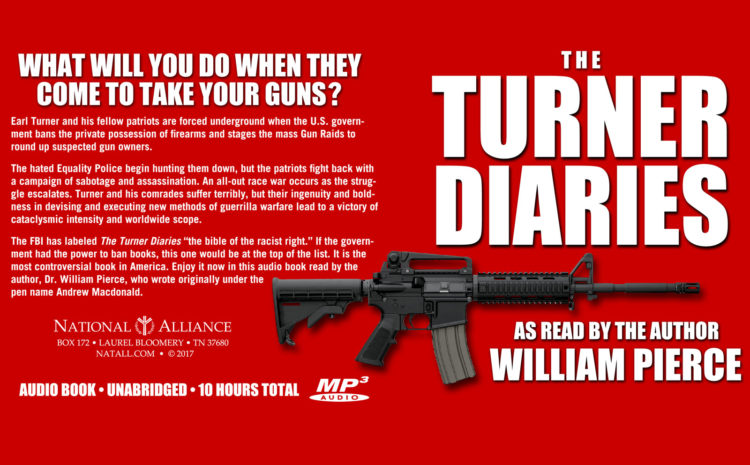 Listen: Turner Diaries commercial
OUR NEW, remastered audio book edition of The Turner Diaries read by the author, Dr. William Pierce, is now available. You can get your copy now — the CDs are are shipping as soon as orders come in.
The original recordings, made by Dr. Pierce and Kevin Strom on reel-to-reel tape in 1995, had been digitized in the early 2000s, but that digitization process was primitive compared to what we are capable of today; we have remastered this important work using the latest software — and we did it the careful, slow, difficult, craftsman-like way — the way Dr. Pierce would have wanted it.
We are proud to offer you the result, which can be ordered online via http://natall.com/td or by postal mail from National Alliance, Box 172, Laurel Bloomery TN 37680 USA. The fidelity of the disc is excellent: On a good speaker system, it sounds as if Dr. Pierce is with you, reading his book to you personally. There is nothing quite like hearing the man who created The Turner Diaries read it to you himself. And, by purchasing this mp3-CD, you will be supporting the important work of the National Alliance.
Listen: Turner Diaries commercial
* * *