Detroit: White Woman "Dates" Black Male, Ends Up Dead After Months of Abuse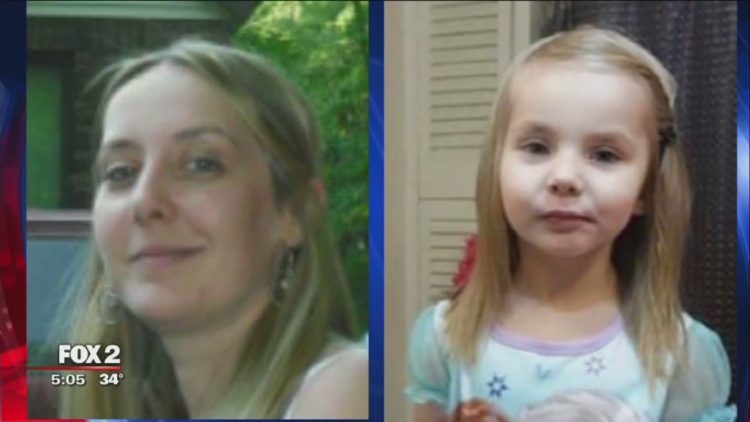 And her White four-year-old daughter was also burned alive by the Black "boyfriend." Marcus Hightower regularly abused Heidi Walker, biting her, choking her, and beating her bloody during their six-month "relationship." Notice that this story is almost totally buried by the Jewish-controlled media. Warn your daughters.
A BLACK MALE from Detroit was sentenced Wednesday morning in the murder of a 4-year-old White girl and her mother which prompted an Amber Alert in February.
Marcus Hightower, 34, pleaded guilty to two counts of second-degree murder and one count of third degree arson. He was sentenced to 50 to 75 years in prison for the murders and 6 to 10 years for the arson.
Michigan State Police issued an Amber Alert for 4-year-old Savannah Walker on Feb. 20, who along with her mother, 39-year-old Heidi Lynne Walker, had been missing for several days.
Hours later, their bodies were discovered in an abandoned, torched home in the 4700 block of Lakeview Street on Detroit's east side.
Hightower turned himself in to police the next morning.
Hightower Sentenced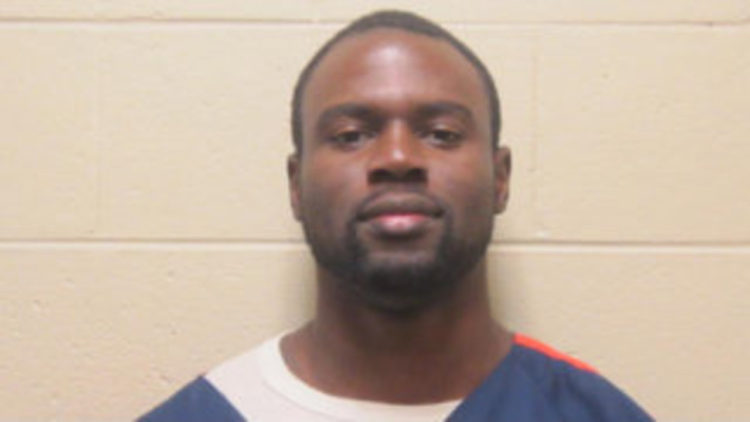 "I just want to make sure he's held accountable for what he did," Heidi Walker's sister, Holly Cauchi, said.
Hightower spoke before sentencing and said that if he had been given a proper psychological evaluation when he was released from prison, the tragedy may never have happened. Hightower accepted responsibility for his crimes but said he was recently diagnosed with bi-polar disorder and that if it hadn't gone unchecked and unmedicated, Savannah and Heidi Walker may still be alive.
"I accept full responsibility of my crimes," Hightower said. "I ask the court to forgive me, and I ask for forgiveness from God and also my family."
Mother, Daughter Go Missing
Savannah and her mother were reported missing four days before their bodies were found in Detroit. Savannah's older sister reported the two of them missing in Livingston County. They were residents of Howell.
The older sister told Local 4, she told police she believed her mother had been killed by someone.
"I told them about her on Tuesday and nothing was done until Friday," the sister said.
Livingston County Sheriff Bob Bezotte told Local 4 a deputy responded to a 911 call Tuesday and advised the family member to file an Amber Alert with Michigan State Police, which is the only agency with authority to do so. The deputy was also able to locate the last activity of the missing woman's cellphone — somewhere on Gratiot Avenue in Detroit. He told the family member to contact Ann Arbor police or Detroit police. It's unclear if she did that before Friday.
Late Saturday afternoon, Bezotte defended his department, saying the deputy in charge began investigating immediately after receiving the report.
It was reported that Savannah and her mother were last seen with Hightower on Cadillac Boulevard in Detroit.
Allegations of Abuse
The older daughter also detailed a history of abuse between her mother and Hightower. She says he bit her forehead on New Year's Eve, leaving her bloodied. She also says he beat and choked her throughout their six-month relationship.
Police confirmed there was a history of domestic abuse between the mother and Hightower. Hightower has a history of criminal violence and is on parole for assault with intent to commit murder.
He was reportedly traveling in a black 2004 Ford Explorer with a Michigan license plate DFJ 5377 which was discovered on Detroit's east side.
"You will not hide, you cannot hide," Craig said. "We will find you."
Saturday night, detectives combed through the home of Hightower's relative. Cadaver dogs were used to search for evidence that Savannah or her mother had been there.
That home, on Cadillac Boulevard and Kercheval Avenue, is less than three miles from where the body of the woman and child were discovered.
* * *
Source: Click on Detroit
* * *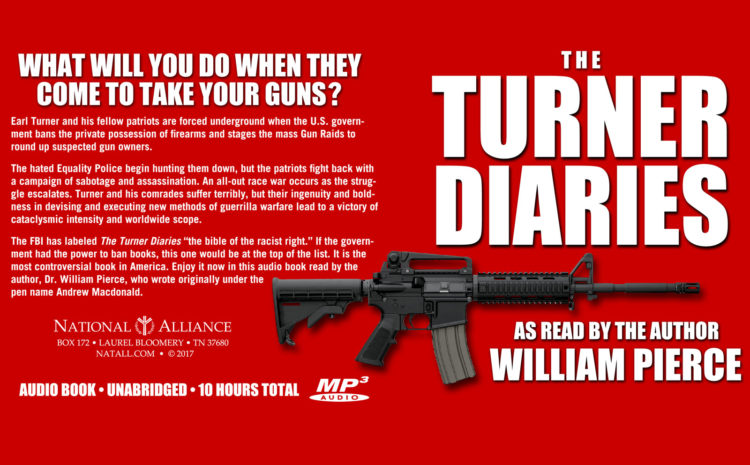 Listen: Turner Diaries commercial
OUR NEW, remastered audio book edition of The Turner Diaries read by the author, Dr. William Pierce, is now available. You can get your copy now — the CDs are are shipping as soon as orders come in.
The original recordings, made by Dr. Pierce and Kevin Strom on reel-to-reel tape in 1995, had been digitized in the early 2000s, but that digitization process was primitive compared to what we are capable of today; we have remastered this important work using the latest software — and we did it the careful, slow, difficult, craftsman-like way — the way Dr. Pierce would have wanted it.
We are proud to offer you the result, which can be ordered online via http://natall.com/td or by postal mail from National Alliance, Box 172, Laurel Bloomery TN 37680 USA. The fidelity of the disc is excellent: On a good speaker system, it sounds as if Dr. Pierce is with you, reading his book to you personally. There is nothing quite like hearing the man who created The Turner Diaries read it to you himself. And, by purchasing this mp3-CD, you will be supporting the important work of the National Alliance.
Listen: Turner Diaries commercial
* * *