Todd Blodgett: Underworld Figure Used to Smear Racial-Nationalists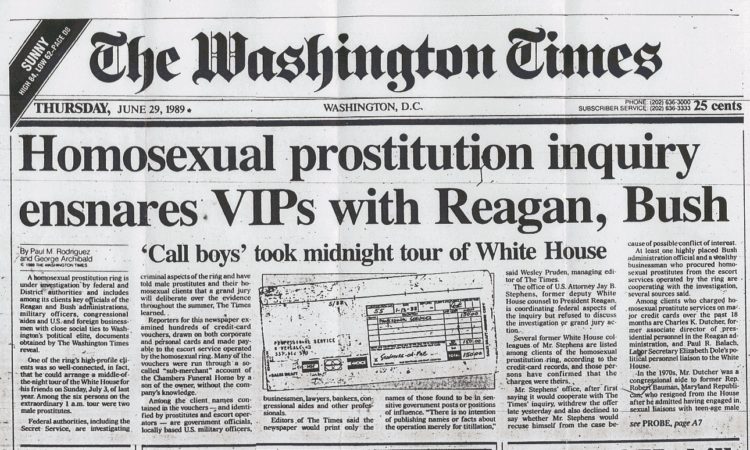 MOST OF THE UK media have been responsible in accurately reporting that Thomas Mair — convicted and sentenced to life imprisonment this week for murdering Labour MP Jo Cox — had no involvement with nationalist parties or groups.
For example a Financial Times journalist interviewed H&D editor Mark Cotterill.
Unfortunately one or two other media outlets (notably ITV News and the Daily Telegraph) have behaved disgracefully by repeating the blatant lies of Todd Blodgett, an FBI informant and crack cocaine addict whose first appearance on the political scene was as part of a male prostitution ring involving fellow drug abusers and perverts in the Reagan White House.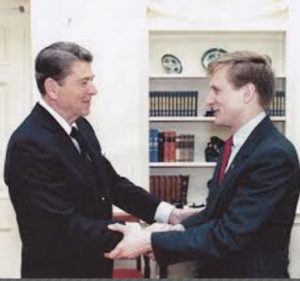 H&D's Mark Cotterill dealt with Blodgett's lies in detail many weeks ago. To recap briefly for Fleet Street's hard of thinking: Todd Blodgett claims to have met Thomas Mair at a meeting of prominent British nationalists in 2000. While Blodgett did travel to London to attend such a meeting, it was in 1998 (not 2000) and Thomas Mair did not attend. In fact to the best of our knowledge Mair never attended any nationalist meeting or activity — and most certainly would not have been invited to a gathering of high-level activists, since no one had ever met him or knew anything about him.
Aside from ordering books and other items from a U.S. based mail order firm, and subscribing to a South African journal run by Alan Harvey (one of the most pro-Israel and anti-"Nazi" individuals in the pro-White movement), Mair had no contact with any nationalists in the UK or abroad.
Law enforcement agencies on both sides of the Atlantic now have questions to answer.
Have any UK police or security agencies encouraged the use of Blodgett's lies by briefing British journalists about non-existent "ties" between Mair and nationalist groups?
Assuming that Blodgett reported back to his FBI paymasters following his 1998 trip to London, did the FBI share this information with MI5 and Scotland Yard? If so, then both British and American agencies have known for 18 years the full attendance list from that meeting: and know perfectly well that Mair wasn't there. Has the FBI briefed journalists with the true story, or have they collaborated in the lies?
We now know that Blodgett was working for the FBI by about the turn of the millennium — but was he reporting to the FBI at any earlier stage? Specifically, was he working for the FBI when he was part of the White House vice ring in 1988? Was Blodgett's involvement with male prostitution and illegal drugs (including cocaine) sanctioned by the FBI?
Some left-liberal journalists have complained that Thomas Mair was not charged with terrorist offences, and have suggested that this indicated bias by the police and prosecutors, who would not have hesitated to charge a Muslim with "terrorism" in similar circumstances. Senior police officers have been bumbling and evasive in their response to these complaints.
It's time for the police to admit the simple reason why they didn't charge Mair with terrorism. Had they done so, they would have been required in court to establish the extent of Mair's political involvement. They could not do so because there was no such involvement. Even the much publicised contents of Mair's bookshelf were not "Nazi" books — they were books by "mainstream" authors (including Jews such as Deborah Lipstadt and Gerald Posner) about National Socialist/racialist/conspiracy theory topics.
The simple truth is that Mair was a nutter not a "Nazi". For a combination of political and financial reasons, it has suited the likes of Todd Blodgett and his former paymasters in the secret world to pretend otherwise.
* * *
Source: Heritage and Destiny magazine
* * *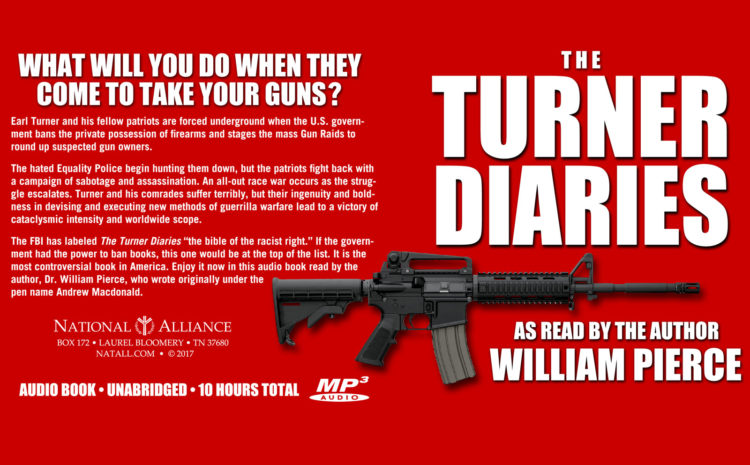 Listen: Turner Diaries commercial
OUR NEW, remastered audio book edition of The Turner Diaries read by the author, Dr. William Pierce, is now available. You can get your copy now — the CDs are are shipping as soon as orders come in.
The original recordings, made by Dr. Pierce and Kevin Strom on reel-to-reel tape in 1995, had been digitized in the early 2000s, but that digitization process was primitive compared to what we are capable of today; we have remastered this important work using the latest software — and we did it the careful, slow, difficult, craftsman-like way — the way Dr. Pierce would have wanted it.
We are proud to offer you the result, which can be ordered online via http://natall.com/td or by postal mail from National Alliance, Box 172, Laurel Bloomery TN 37680 USA. The fidelity of the disc is excellent: On a good speaker system, it sounds as if Dr. Pierce is with you, reading his book to you personally. There is nothing quite like hearing the man who created The Turner Diaries read it to you himself. And, by purchasing this mp3-CD, you will be supporting the important work of the National Alliance.
Listen: Turner Diaries commercial
* * *