Ontario Teen Activist Harassed, Threatened, Computers Seized
"HAPPY BIRTHDAY Adolf Hitler, Happy Birthday to you," the voice of a teenager calling herself Evalion on YouTube rings out over the speakers. Then the young woman in the video acknowledges how conventional non-thinkers would react to her words: "I know what you guys are thinking right now, you are going, 'Like, oh my God, how can you celebrate Hitler's birthday? Hitler is so evil,'" she says.
This was just one of dozens of creative videos posted on social media by Veronica Bouchard, whose real name has been made public by Global News without her permission. She granted an interview to the controlled media company on the condition that only her first name would be used — a condition the multimillion-dollar media conglomerate immediately and shamelessly violated.
The Greater Toronto Area woman turned 19 this month. Her "Evalion" videos have high production values and question many of the basic assumptions of liberalism and multiracialism — often in a humorous way.
When Bouchard was returning from a trip to Germany a few days ago, the Canada Border Services Agency detained her at the airport, harshly questioned her, went through her personal diary, then brazenly seized her notebooks and laptop.
"They said, 'We are investigating you for promotion of hate propaganda,'" said Bouchard.
YouTube shut down Bouchard's account and has repeatedly pulled her videos off their site, but others have reposted them.
She said even the video where she sings Happy Birthday to Hitler shouldn't be seen as offensive. "I did it because it was funny," she said.
She was asked if she "thought it was funny to Jewish people whose families died in the Holocaust."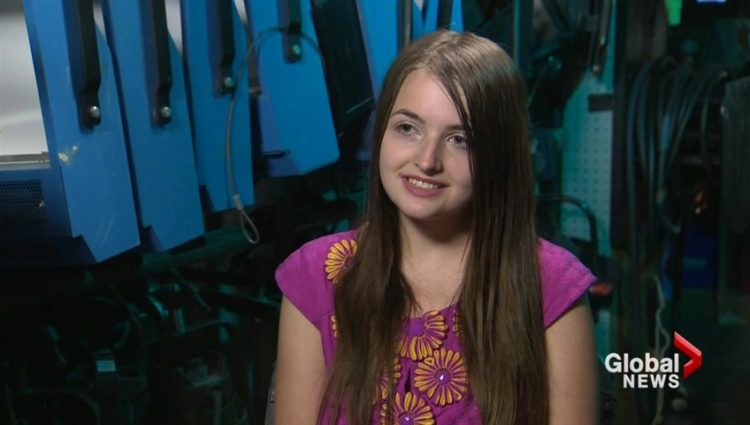 "I think if they had a sense of humour they would find it funny," she replied. "I made that video to guide to another video where I talked about Adolf Hitler in a different [way] — the German side of the story."
Berl Nadler, Co-Chair for the Toronto Council of the Centre for Israel and Jewish Affairs said Bouchard's videos are "disturbing." "This is Hitlerian Nazi propaganda," he said "Not only is it anti-Semitism, she hates everybody that isn't her."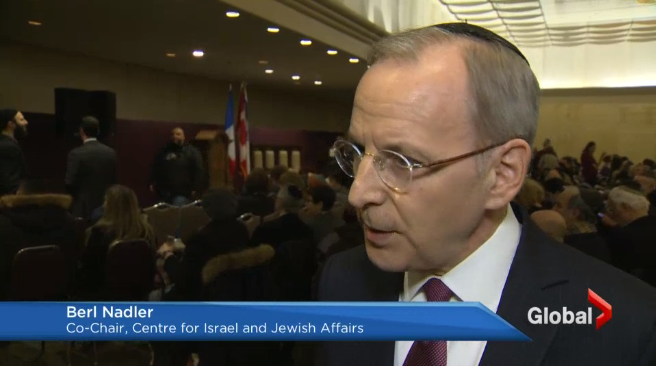 Bouchard said she doesn't hate; but rather she believes that the different races shouldn't mix. She said she developed her views by growing up in the multicultural community of Markham.
Bouchard said that the real issue here is freedom of speech and that she should be able to express her opinion, even if it goes against popular views. "We are very different, and that's OK," she said. "It shouldn't be taboo."
She has also been speaking out via her Twitter account: "They know I'm inspiring more and more young girls to speak up, they know we're sick of non-Whites sexually harassing us. They're scared."
"It's terrifying going against the whole system. But I know that I must remain strong. I would rather shatter into a million pieces before I sell my soul to the enemy."
* * *
Source: Global News, Evalion.org, and National Vanguard corrrespondents
* * *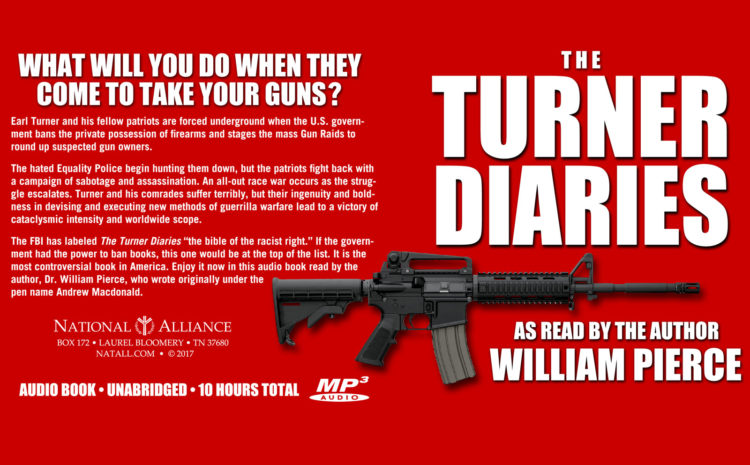 Listen: Turner Diaries commercial
OUR NEW, remastered audio book edition of The Turner Diaries read by the author, Dr. William Pierce, is now available. You can get your copy now — the CDs are are shipping as soon as orders come in.
The original recordings, made by Dr. Pierce and Kevin Strom on reel-to-reel tape in 1995, had been digitized in the early 2000s, but that digitization process was primitive compared to what we are capable of today; we have remastered this important work using the latest software — and we did it the careful, slow, difficult, craftsman-like way — the way Dr. Pierce would have wanted it.
We are proud to offer you the result, which can be ordered online via http://natall.com/td or by postal mail from National Alliance, Box 172, Laurel Bloomery TN 37680 USA. The fidelity of the disc is excellent: On a good speaker system, it sounds as if Dr. Pierce is with you, reading his book to you personally. There is nothing quite like hearing the man who created The Turner Diaries read it to you himself. And, by purchasing this mp3-CD, you will be supporting the important work of the National Alliance.
Listen: Turner Diaries commercial
* * *