Most College Students Think America Invented Slavery, Professor Finds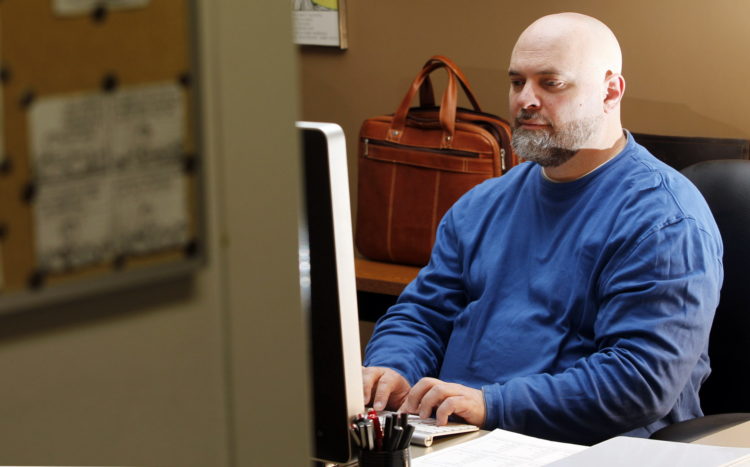 Jewish media and academic brainwashing has totally misled our young students.
FOR 11 years, Professor Duke Pesta gave quizzes to his students at the beginning of the school year to test their knowledge on basic facts about American history and Western culture.
The most surprising result from his 11-year experiment? Students' overwhelming belief that slavery began in the United States and was almost exclusively an American phenomenon, he said.
"Most of my students could not tell me anything meaningful about slavery outside of America," Pesta told The College Fix. "They are convinced that slavery was an American problem that more or less ended with the Civil War, and they are very fuzzy about the history of slavery prior to the Colonial era. Their entire education about slavery was confined to America."
Pesta, currently an associate professor of English at the University of Wisconsin Oshkosh, has taught the gamut of Western literature — from the Classics to the modern — at seven different universities, ranging from large research institutions to small liberal arts colleges to branch campuses. He said he has given the quizzes to students at Purdue University, University of Tennessee Martin, Ursinus College, Oklahoma State University, and University of Wisconsin Oshkosh.
Before even distributing the syllabus for his courses, Pesta administered his short quizzes with basic questions about American history, economics and Western culture. For instance, the questions asked students to circle which of three historical figures was a president of the United States, or to name three slave-holding countries over the last 2,000 years, or define "capitalism" and "socialism" in one sentence each.
Often, more students connected Thomas Jefferson to slavery than could identify him as president, according to Pesta. On one quiz, 29 out of 32 students responding knew that Jefferson owned slaves, but only three out of the 32 correctly identified him as president. Interestingly, more students — six of 32 — actually believed Ben Franklin had been president.
What's more, he began to observe a shift in his students' quiz responses in the early 2000s. Before that time, Pesta described his students as "often historically ignorant, but not politicized." Since the early 2000s, Pesta has found that "many students come to college preprogrammed in certain ways."
"They cannot tell you many historical facts or relate anything meaningful about historical biographies, but they are, however, stridently vocal about the corrupt nature of the Republic, about the wickedness of the founding fathers, and about the evils of free markets," Pesta said. "Most alarmingly, they know nothing about the fraught history of Marxist ideology and communist governments over the last century, but often reductively define socialism as 'fairness.'"
Pesta also noted that, early on, his students' "blissful ignorance was accompanied by a basic humility about what they did not know." But over time he said he increasingly saw "a sense of moral superiority in not knowing anything about our 'racist and sexist' history and our 'biased' institutions."
"As we now see on campus," Pesta said, "social justice warriors are arguing that even reading the great books of Western culture is at best a micro-aggression, and at worst an insidious form of cultural imperialism and indoctrination."
* * *
Source: amren.com and College Fix
* * *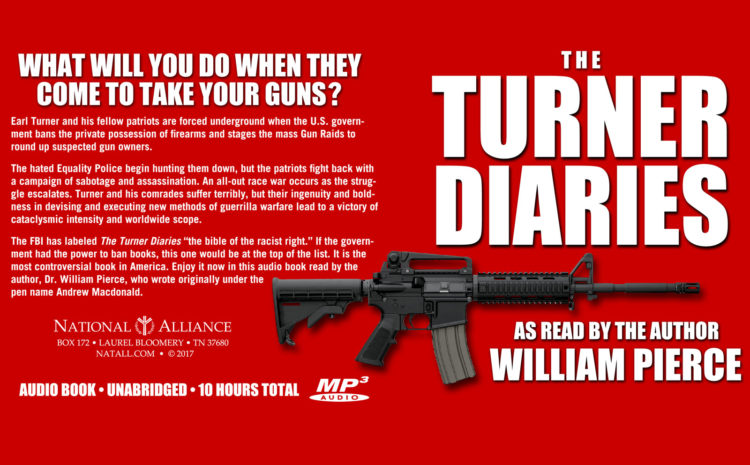 Listen: Turner Diaries commercial
OUR NEW, remastered audio book edition of The Turner Diaries read by the author, Dr. William Pierce, is now available. You can get your copy now — the CDs are are shipping as soon as orders come in.
The original recordings, made by Dr. Pierce and Kevin Strom on reel-to-reel tape in 1995, had been digitized in the early 2000s, but that digitization process was primitive compared to what we are capable of today; we have remastered this important work using the latest software — and we did it the careful, slow, difficult, craftsman-like way — the way Dr. Pierce would have wanted it.
We are proud to offer you the result, which can be ordered online via http://natall.com/td or by postal mail from National Alliance, Box 172, Laurel Bloomery TN 37680 USA. The fidelity of the disc is excellent: On a good speaker system, it sounds as if Dr. Pierce is with you, reading his book to you personally. There is nothing quite like hearing the man who created The Turner Diaries read it to you himself. And, by purchasing this mp3-CD, you will be supporting the important work of the National Alliance.
Listen: Turner Diaries commercial
* * *